Quality Control (Imperfections)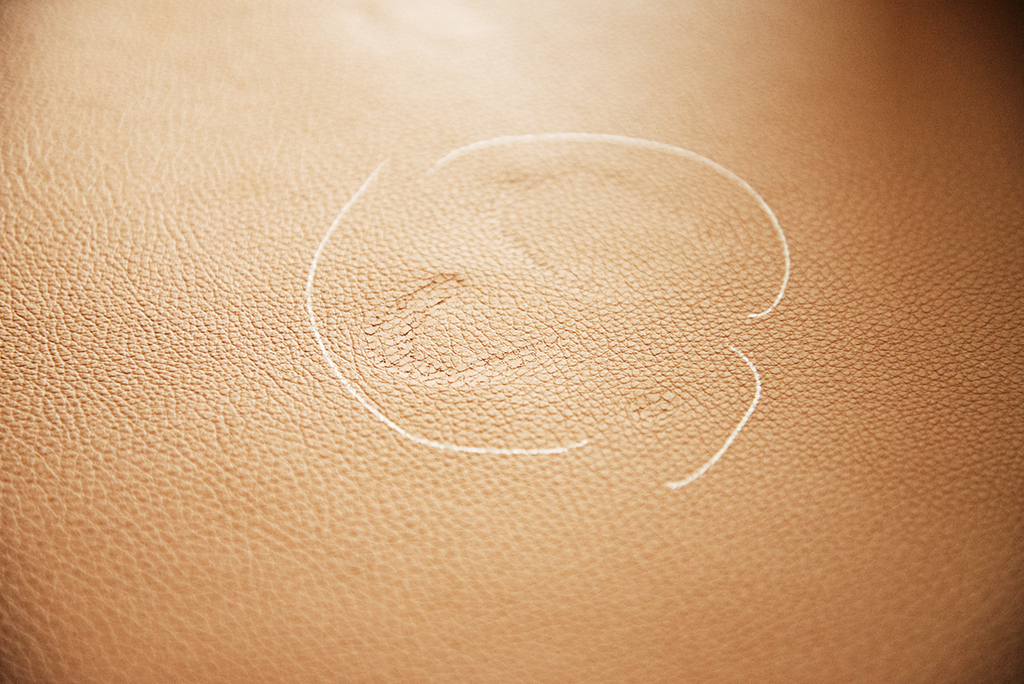 Behind the scenes our trained leather specialists perform a painstaking task of only using the best hides. As part of a time-honoured tradition, all hides are hand-inspected and any imperfections that exists are clearly marked and those sections will NOT be used in the crafting of a new interior. We only choose the best for you!
Quality Control (Colour Matching/Consistency)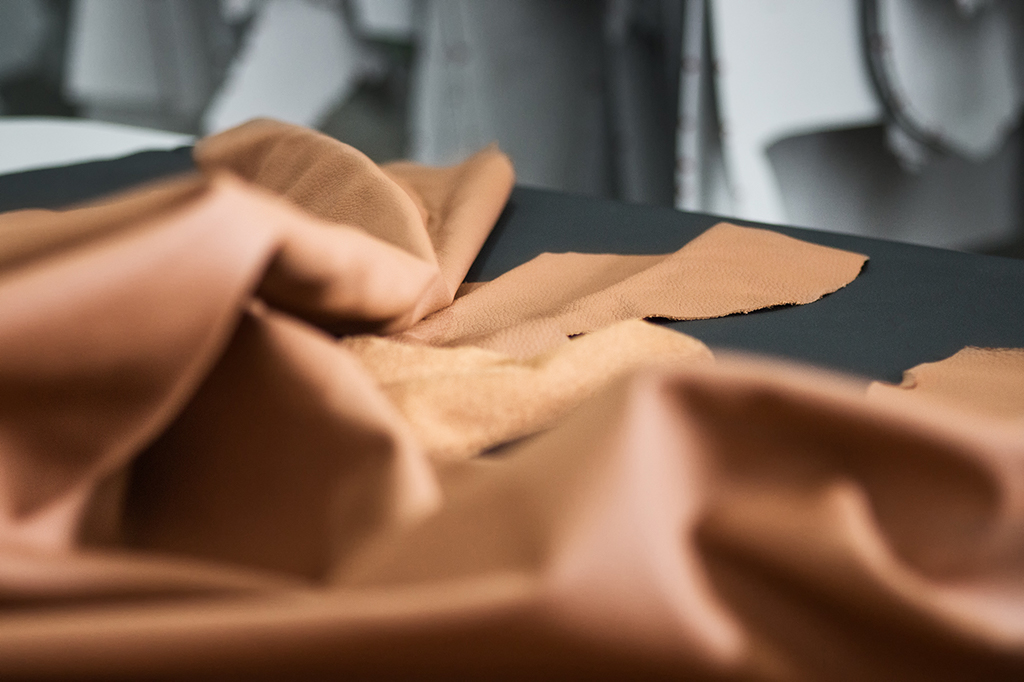 As the tanning of leather is a mostly a hand-process, our leather specialists will perform a visual inspection of all the remaining hide to ensure it meets our stringent requirements for evenness of colour and consistency
Colour Selection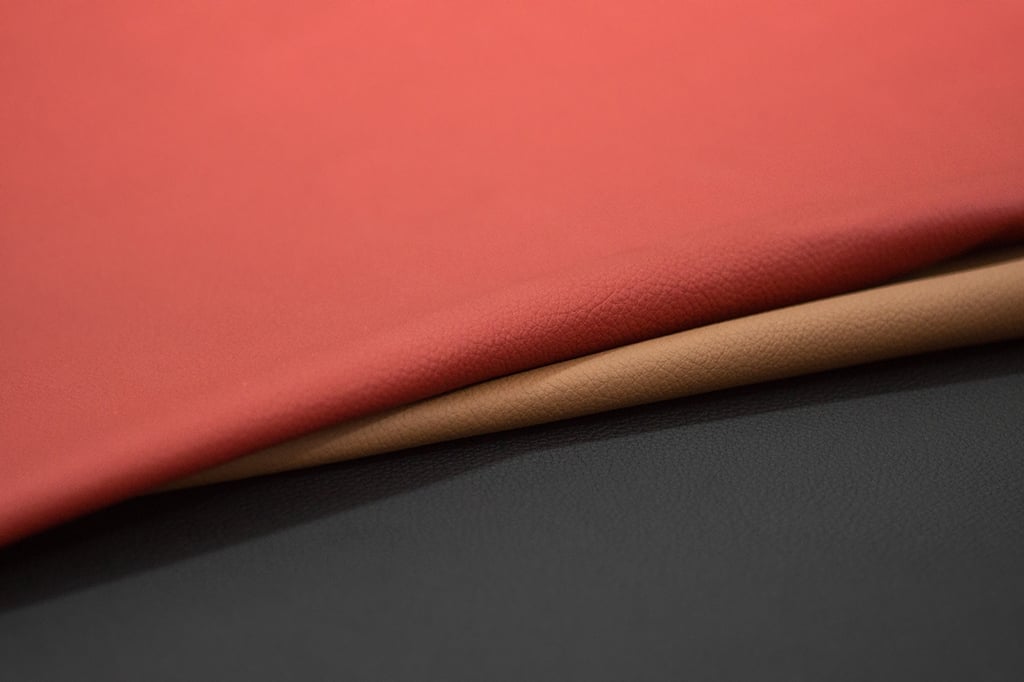 When a request to start fabricating an interior comes in, our artisans will skilfully match the hides both for their colour, texture and finish to ensure a completely seamless interior.
Cutting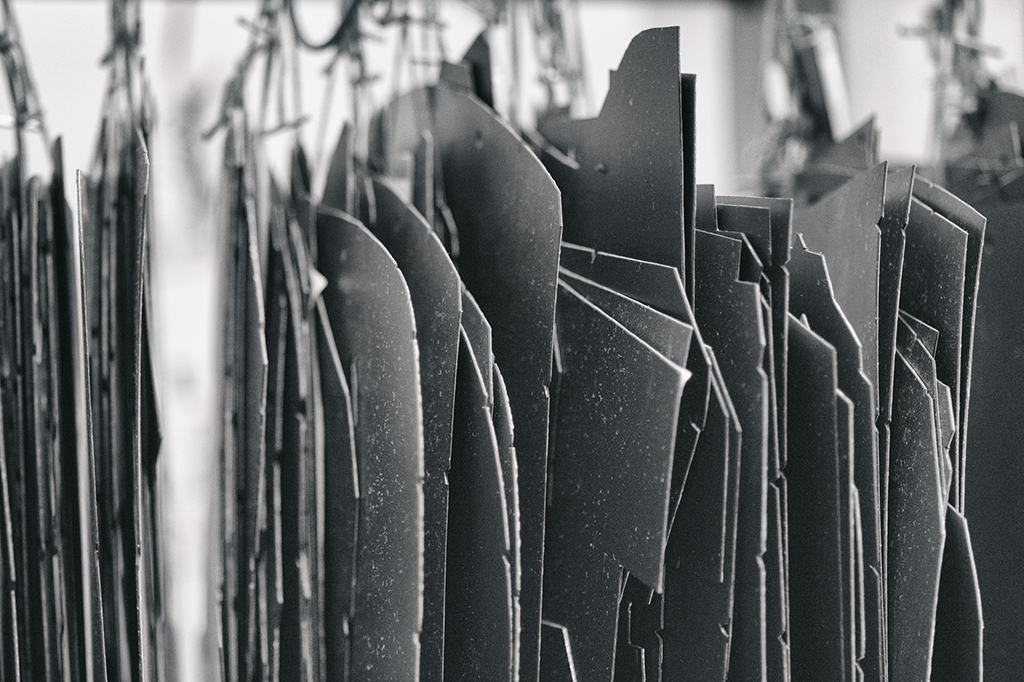 Our experience in the field has accorded us with a massive library of templated sections for a variety of vehicle makes and models to ensure a perfect fit and to coordinate the interior styling. Our templates are based on precision measurements done in-house by our own craftsmen and not bought off-the-shelf. These will be the guide for our expert cutter to fabricate each section that will go into your vehicle. All our leather is cut by hand using skills honed over many years of experience.
Hand-Stitching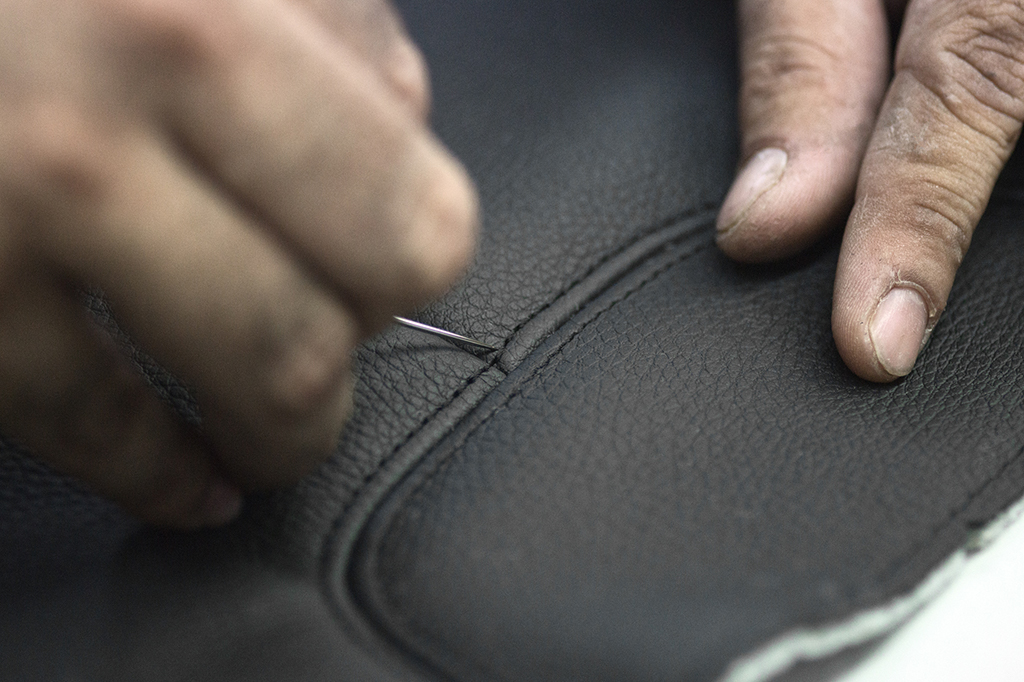 Our skilled craftsmen will often use hand stitching for intricate sections of your leather interior. Our belief in going 'handmade' is again a testament to skill and artistry in working on leather. We have chosen to not use fully-automated production systems as no two interiors are ever the same and we intend for the fit and finish to be totally perfect!
Double-Stitching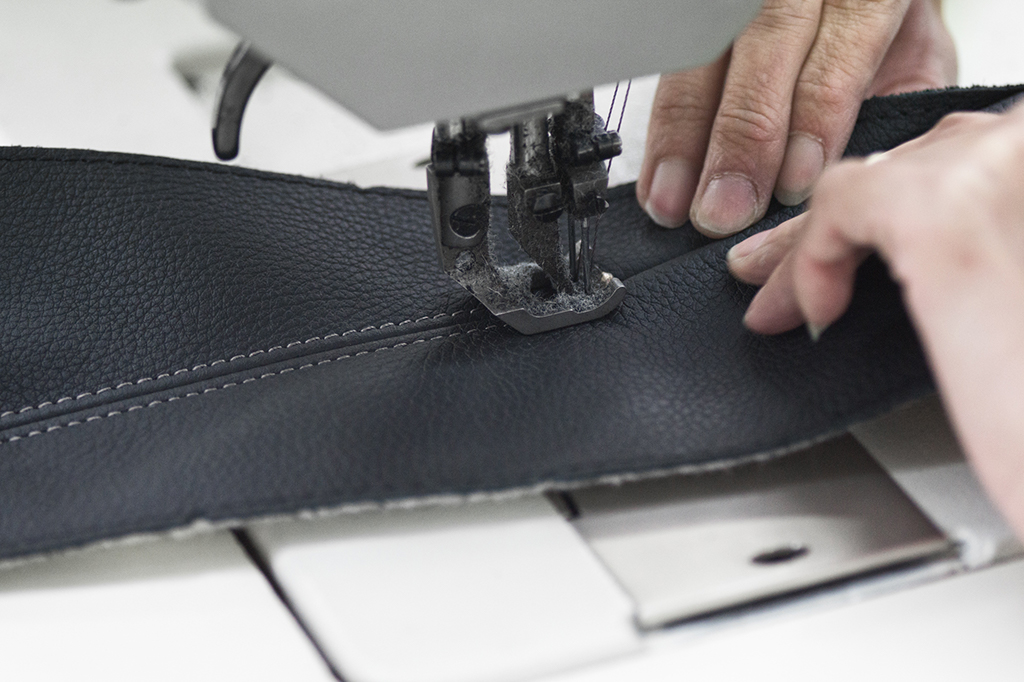 On high-wear sections of the leather upholstery especially bolsters on seats, it is mandatory to use double-stitching to ensure high durability while giving your interior that traditional appearance only leather can deliver. Double-stitching is done using specialised high-torque sewing machines that use tandem needles to drive two individual yarns through the leather ensuring a taut and secure join is made.
Intricate Needlework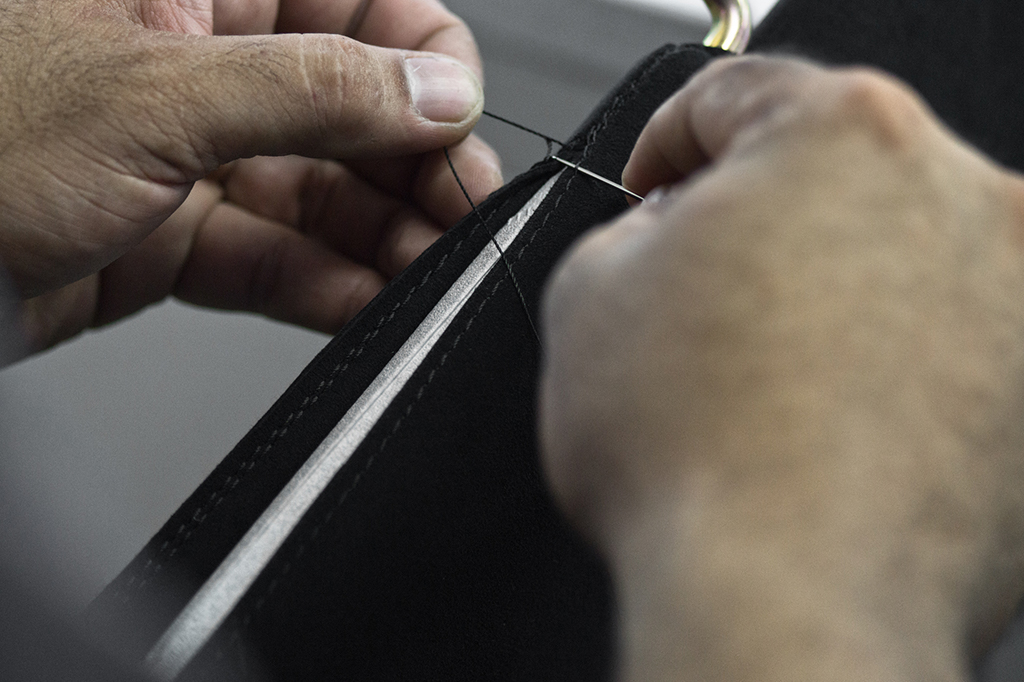 Unlike seats, smaller sections of your vehicles interior will still need special care by our skilled artisans. Certain select sections such as sun-visors will be handcrafted and again stitched by hand as a sewing machine will be unable to cope with the unusual contours and shapes. Our commitment is to ensure every section of your interior will be crafted in the best possible way to ensure supreme workmanship.
Old Meets the New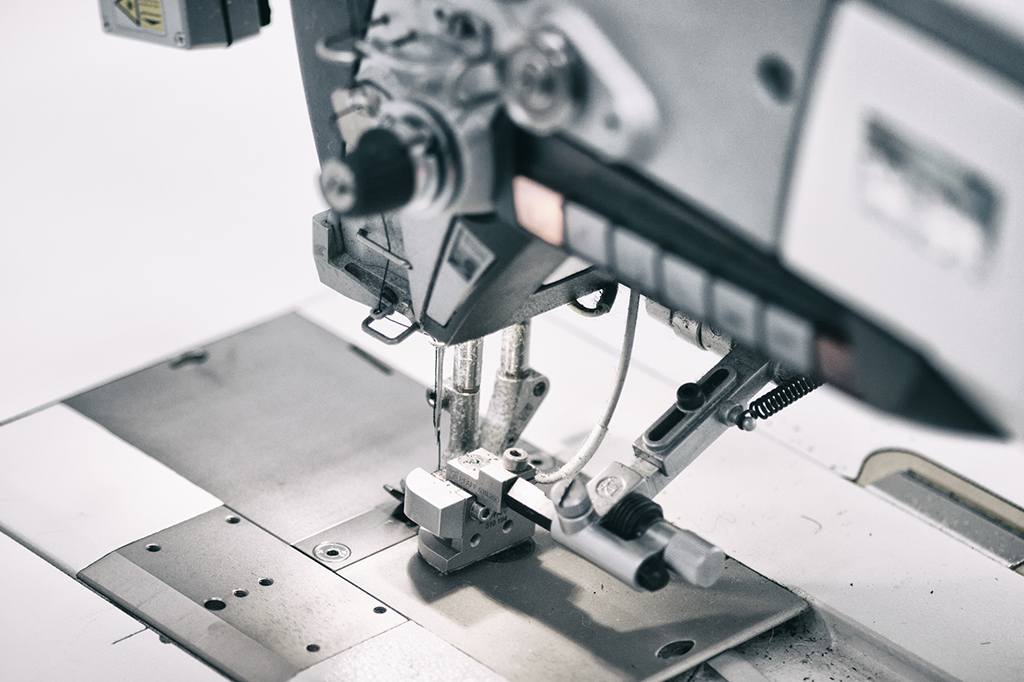 As most modern vehicles can have multiple airbags planted within the upholstery including pillars, door cards and headrests, our facility also has the ability to re-fit your airbag system according to factory specification and merge it with your new leather interior. These sophisticate sewing machines are computer controlled and meet international safety and manufacturing standards.