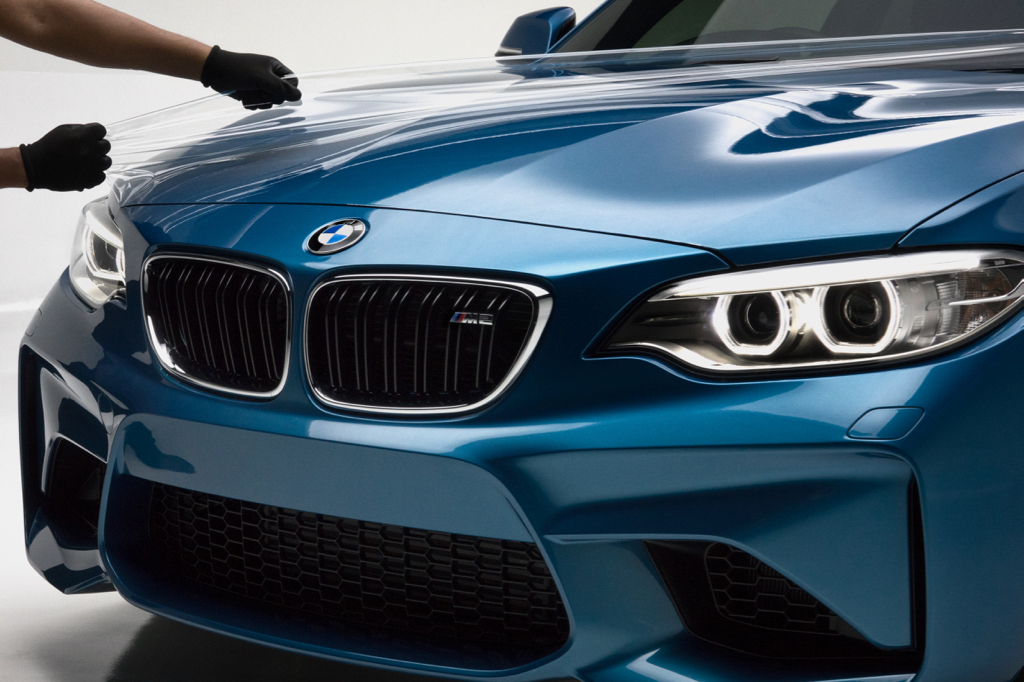 There are two primary forms of paint protection on the market:
a) Paint Protection Film
b) Car Coating Systems
Paint protection films offer the highest level of protection against dust, dirt, debris, stone chips and UV damage. They can offer up to 400% more protection than an existing clear coat and it lasts virtually the useful life of your car! These films are made from a high tech polymer and are virtually invisible upon installation. They're also highly glossy and low maintenance!
http://www.autodetailer.co/index.php/paintwork-protection-film
Car coating systems offer protection against dust, dirt, debris and UV. Unlike a paint protection film that's made of a polymer, a car coating is a chemically applied barrier that will bond with the surface of your paintwork. It is made using a Si02 formula (glass/quartz) and offers an amazing level of gloss after application. Car coating systems are significantly more cost effective compared to a paint protection film but do not offer stone chip protection.
http://www.autodetailer.co/index.php/elements-introduction
The choice of using one or the other is based on preference and priority for protection. Car coating systems typically last up to 3-years while paint protection films can last up to 10-years. For those that plan to keep the car they're buying or are buying an investment grade vehicle; a paint protection film will protect the original paintwork for many years!
For more information on our ClearGuard™ Nano SR Paint Protection Film or SONAX™ Nano Pro PLUS coatings, kindly contact AutoDetailer Studio on WhatsApp: +6012-5878-961 or if you would like to speak to our friendly service staff, kindly call us on 03-7960-7940.
For a totally immersive experience we're located at:
AutoDetailer Studio
35-A LG2, Block J, Jaya One,
No. 72A Jalan Universiti,
46200 Petaling Jaya,
Selangor, Malaysia.
GPS: 3.117805,101.635680
Waze Link: https://goo.gl/RktwFF
Google Maps: https://goo.gl/6YXH52