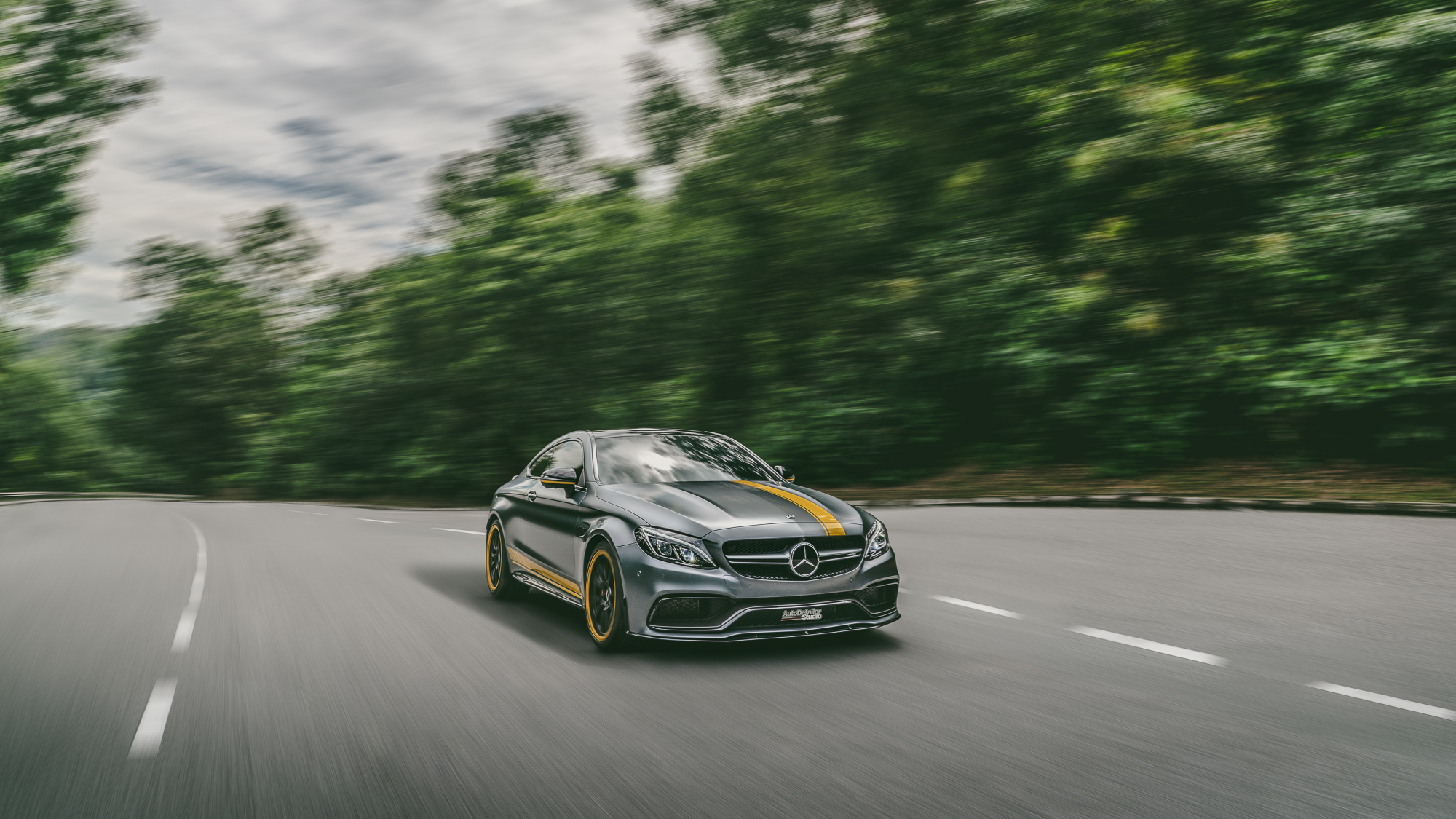 Matte Perfection
SatinGuard™ paint protection film is currently the most advanced matte paint protection film on the market. With 400% more protection than your vehicle's clear coat, your car is guaranteed the highest possible protection against stone chips, flying debris, swirl marks, harsh acid rain, light scratches and more.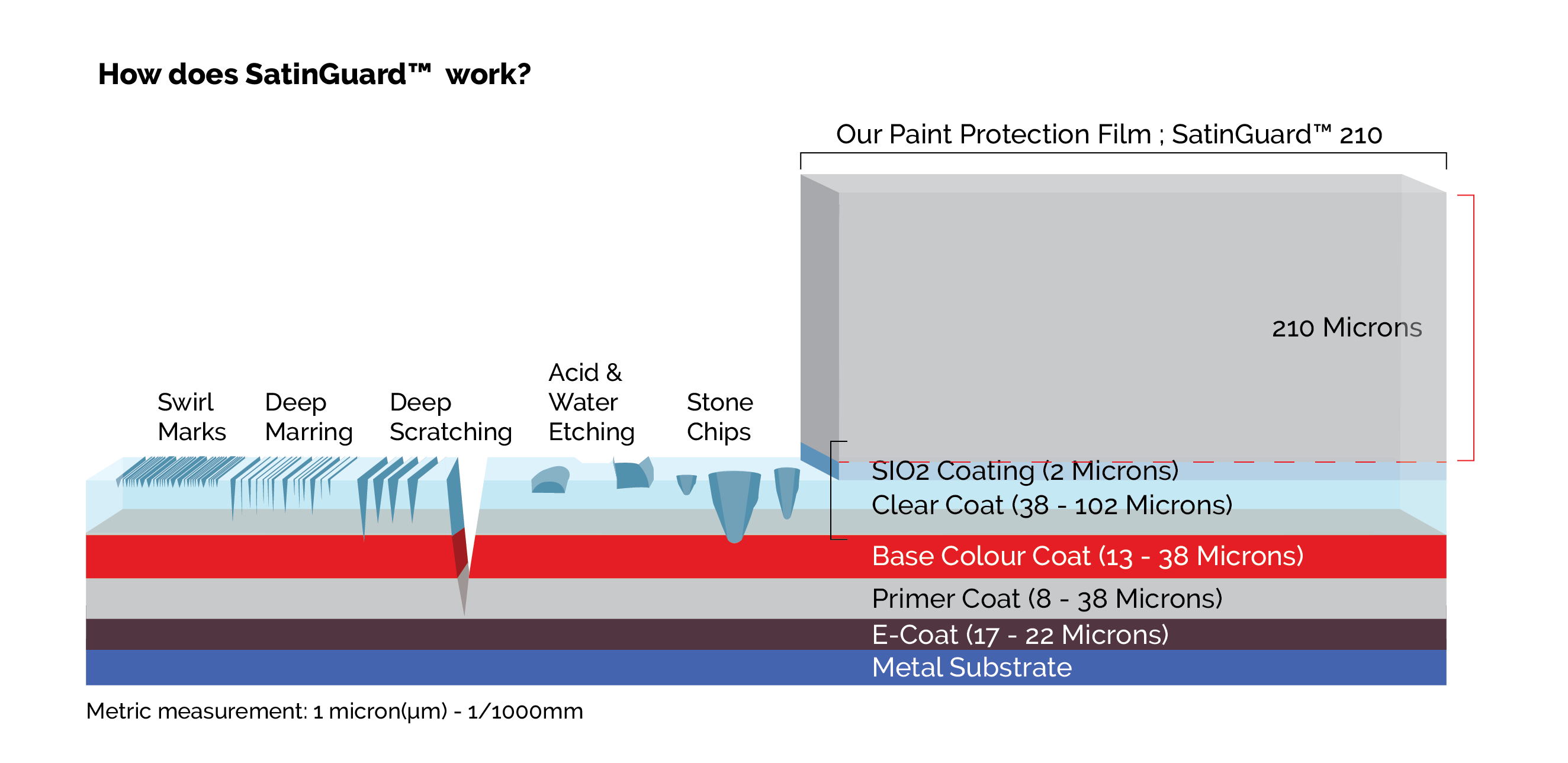 Tailored To Fit
Like an invisible shield enveloping your car, SatinGuard™ is custom-installed by a professional team with many years of experience to ensure a brilliant showpiece finish with no visible edges or seams. The ultra hydrophobic surface of the film actively works against oxidation and repels liquid and stains to maximise the clarity of your car. The allows the protection film to remain on your vehicle for many years to come, even backed by a 10-year limited manufacturer warranty!
Superior Durability
SatinGuard™'s sophisticated self-reconverging technology ensures worry-free ownership as the advance paint protection film system as it will "heal" itself from swirl marks and light scratches as you drive.
Advance Aesthetic Technology
In addition to maximum protection, the film is produced using its latest Hybrid Tri-Tone Technology which allows its finish to alternate between a matte, satin or translucent sheen depending on the angle it is viewed!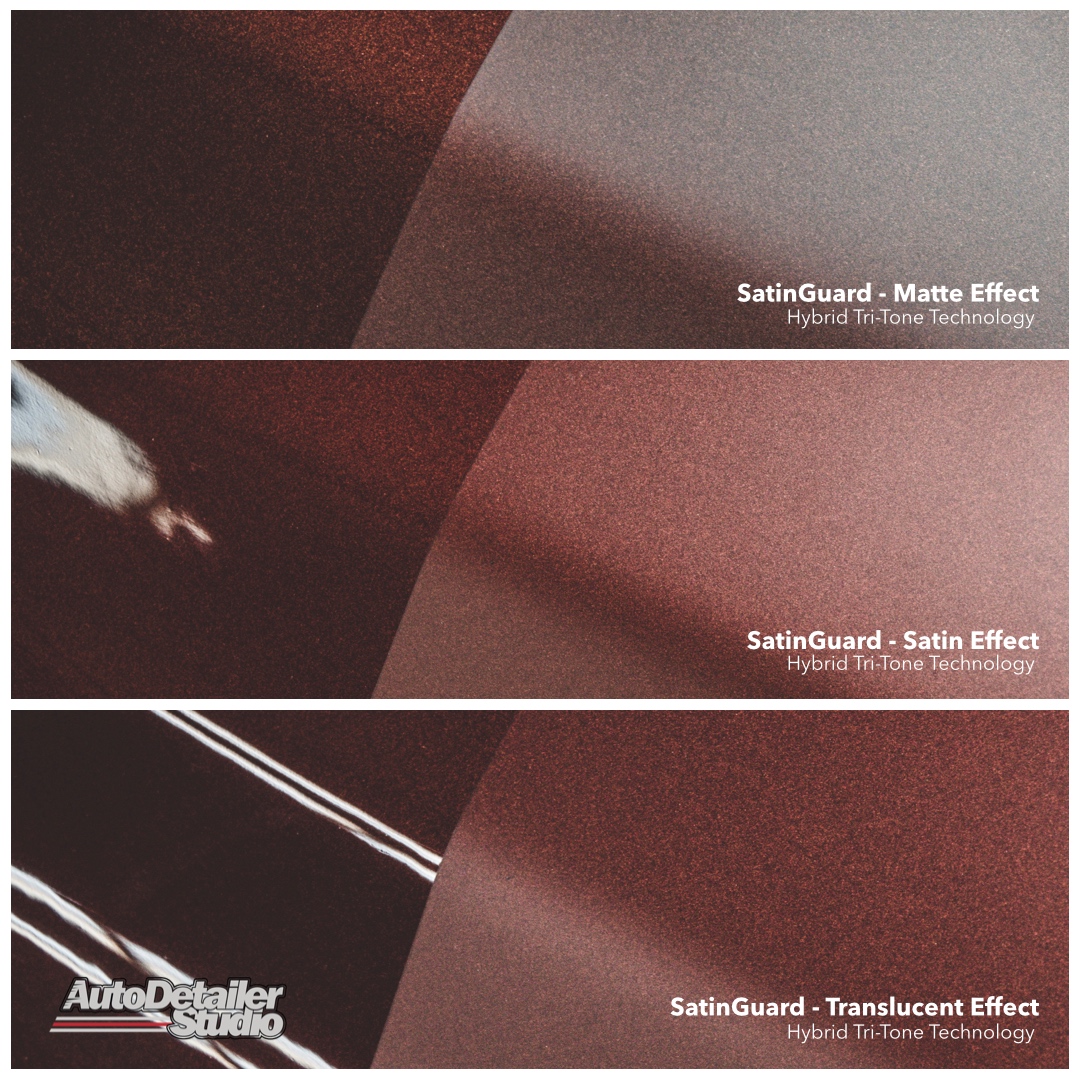 True Colours
While most vehicles lose their paint depth and lustre after a matte transformation, SatinGuard™ preserves the metallic pigments, which makes the intricate hues and shades of the paintwork's finish a visual showcase. When applied to originally-matte vehicles, SatinGuard™ is virtually invisible!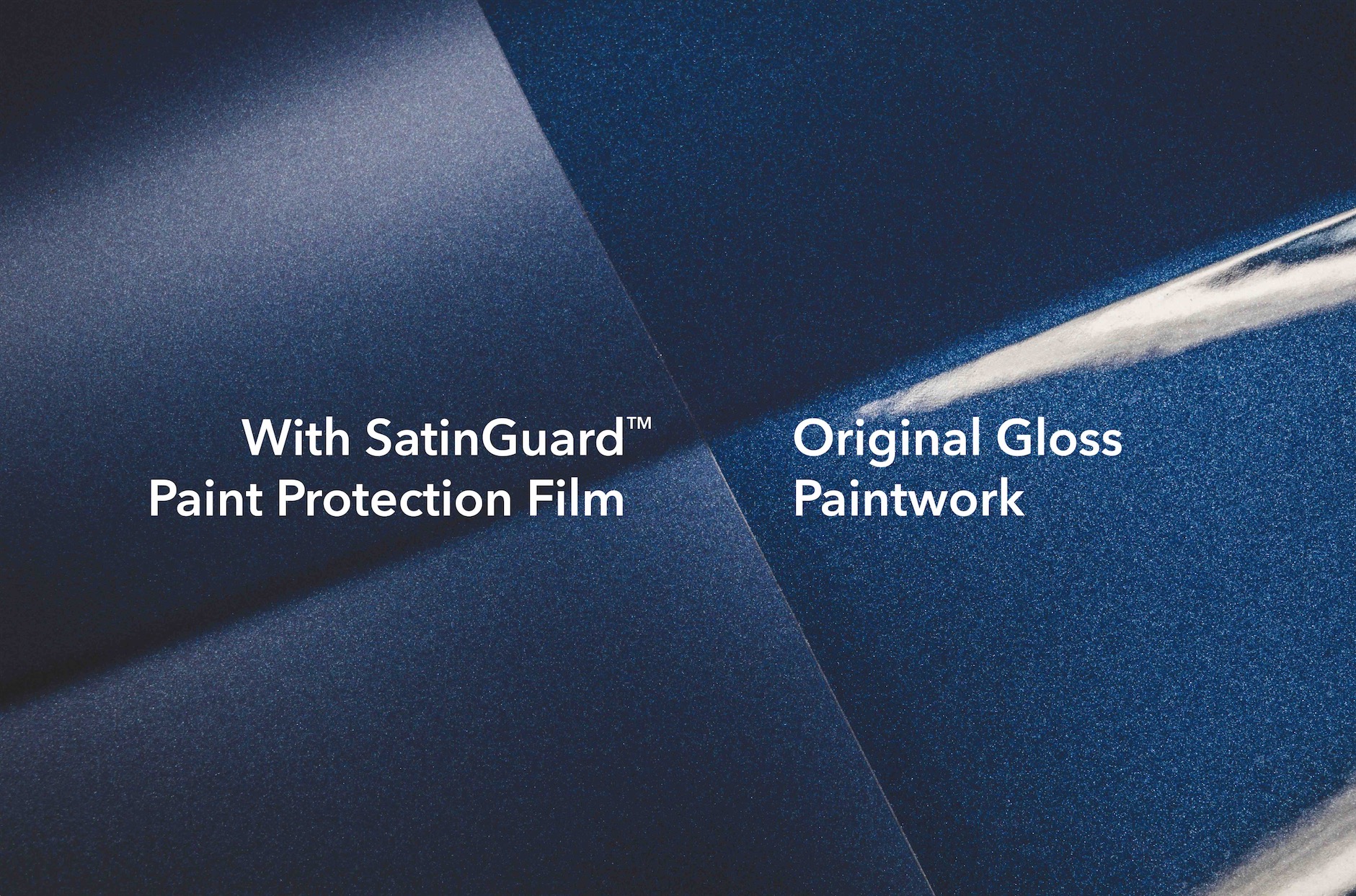 For more information on our paint protection film services, kindly contact AutoDetailer Studio on WhatsApp by clicking http://www.autodetailer.co/ask_sg or on Facebook Messenger by clicking http://m.me/autodetailerstudio. If you would like to speak to our friendly service staff, kindly call us on 03-7960-7940
For a totally immersive experience we're located at:
AutoDetailer Studio
35-A LG2, Block J, Jaya One,
No. 72A Jalan Universiti,
46200 Petaling Jaya,
Selangor, Malaysia.
GPS: 3.117805,101.635680
Waze Link: https://goo.gl/RktwFF
Google Maps: https://goo.gl/6YXH52