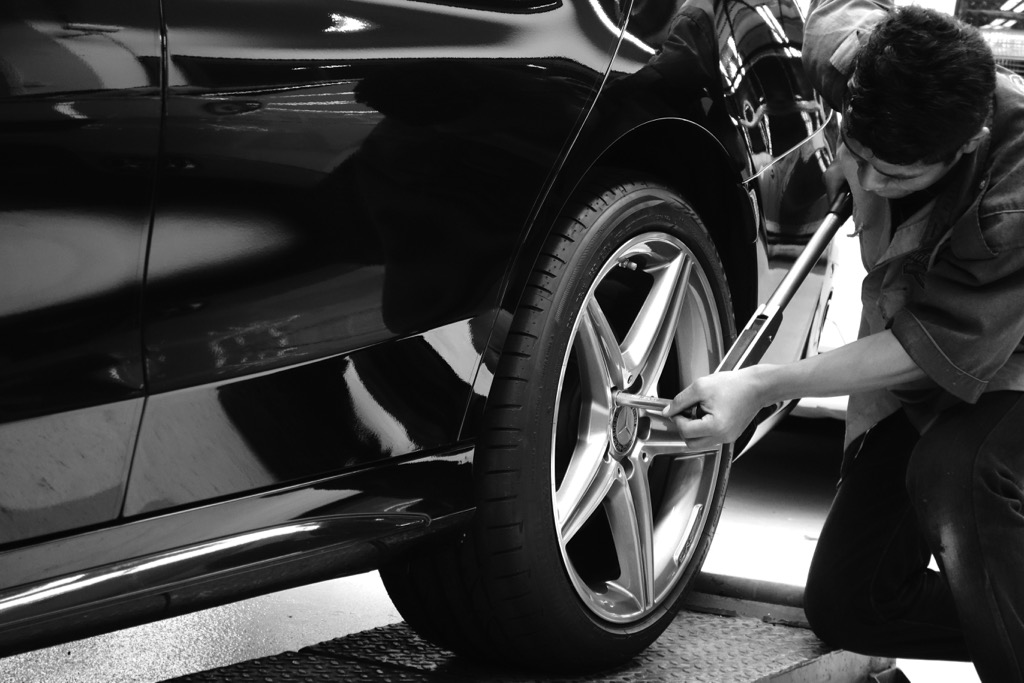 As part of our extensive detailing experience, we've worked on numerous vehicles both conventional, vintage and exotic. However, our attention to detail extends past just cosmetic elements at our studio. As part of our recent series of black & white unedited photo series; here one of our technicians is fitting back the wheels on a just detailed latest generation Mercedes C-Class.
All wheels have specific torque ratings for their bolts. Fitted too tight, it may cause damage to the threads. Fitted too loose, and the wheel may become destabilised and potentially detaching itself resulting in a hazardous situation. We prefer to hand-torque all our wheels to manufacturer specifications to ensure a perfect fit every time and to ensure your driving safety.
AutoDetailer Studio intends to set the standards and raise the bar for quality, commitment by using the latest available technology to satisfy the discerning tastes of our customers.
Feel free to contact us if you want to experience the best paintwork protection solution in Malaysia!