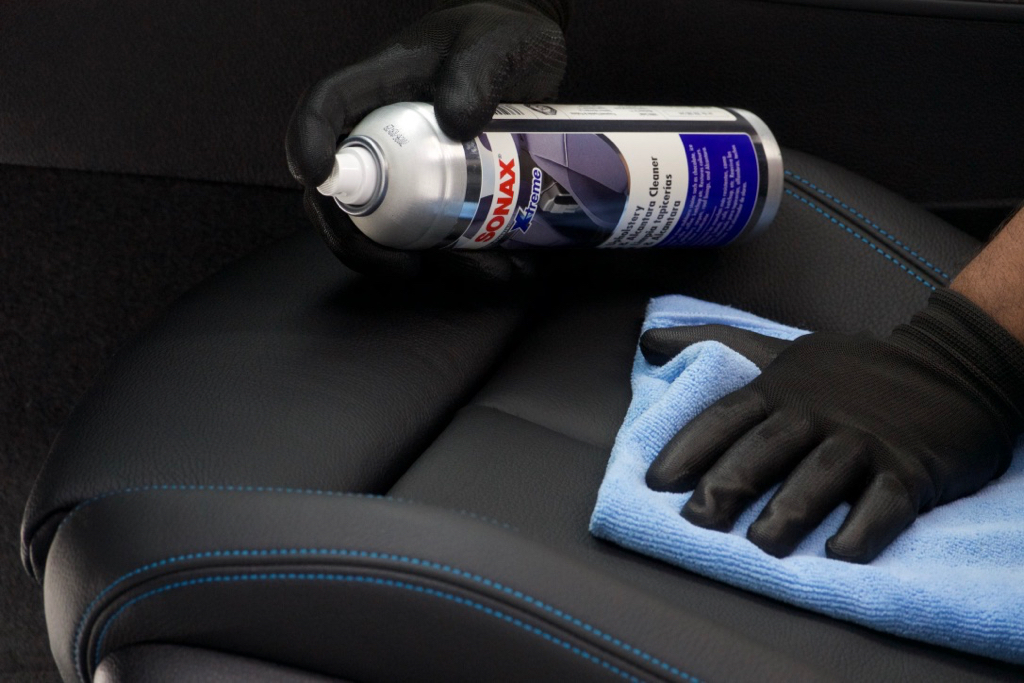 Our Elements Detailing Program is highly suited for new car owners who want the edge in aesthetics and who want to protect and seal in that 'showroom' finish! One of the key areas we look at when detailing vehicles is the interior leather upholstery. Leather, unlike synthetic materials, leather is organic and requires care for long term durability.
Leather is an interesting material in that the natural moisture content plays a part in its durability… too dry and it can crack, too moist and it can fray; thus the exact level of moisture in the leather needs to strike a balance to allow the leather to be durable enough to wear & tear yet not dry out and crack. Our team of technician use our proven Dual Stage Leather Feed System which ensures your leather interior is nourished with just the right levels of moisture and also protecting it from damage.
Elements is designed for new cars and instantly lifts the internal and external appearance of your vehicle! Even though it may be new, contaminants still exists inside and out and often the leather itself is not fully prepared to attain the fullest shine. Our Dual Stage Leather Feed System creates a deep shine that totally brings your interior to new heights of luxury!
For more information on our Elements Detailing Program, kindly contact AutoDetailer Studio on WhatsApp: +6012-5878-961 or if you would like to speak to our friendly service staff, kindly call us on 03-7960-7940.

For a totally immersive experience we're located at:

AutoDetailer Studio
35-A LG2, Block J, Jaya One,
No. 72A Jalan Universiti,
46200 Petaling Jaya,
Selangor, Malaysia.
GPS: 3.117805,101.635680

Waze Link: https://goo.gl/RktwFF
Google Maps: https://goo.gl/6YXH52
#detailing #leather #interiordetailing #leatherfeed #uvprotection #bmw #bmwmalaysia #autodetailer #autodetailerstudio #bmwwhitecard #whitecard