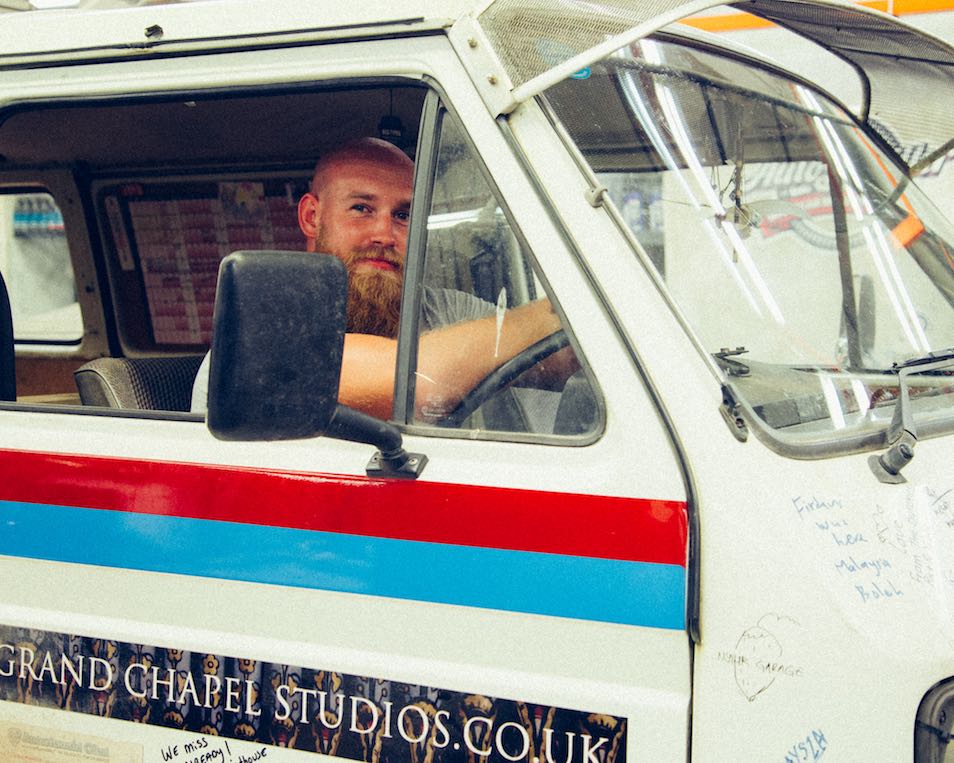 Tom arrives at AutoDetailer Studio for the first time to thoroughly clean and decontaminate his caravan prior to export to Australia.
AutoDetailer Studio recently welcomed a rather unusual vehicle to our facility! Performer Tom Dibb from the UK had recently travelled across 25 countries with his beloved Volkswagen Type 2 Campervan; affectionately known as 'Pickles'. After nearly three weeks in Kuala Lumpur, Tom is will be heading to Melbourne to continue his epic journey!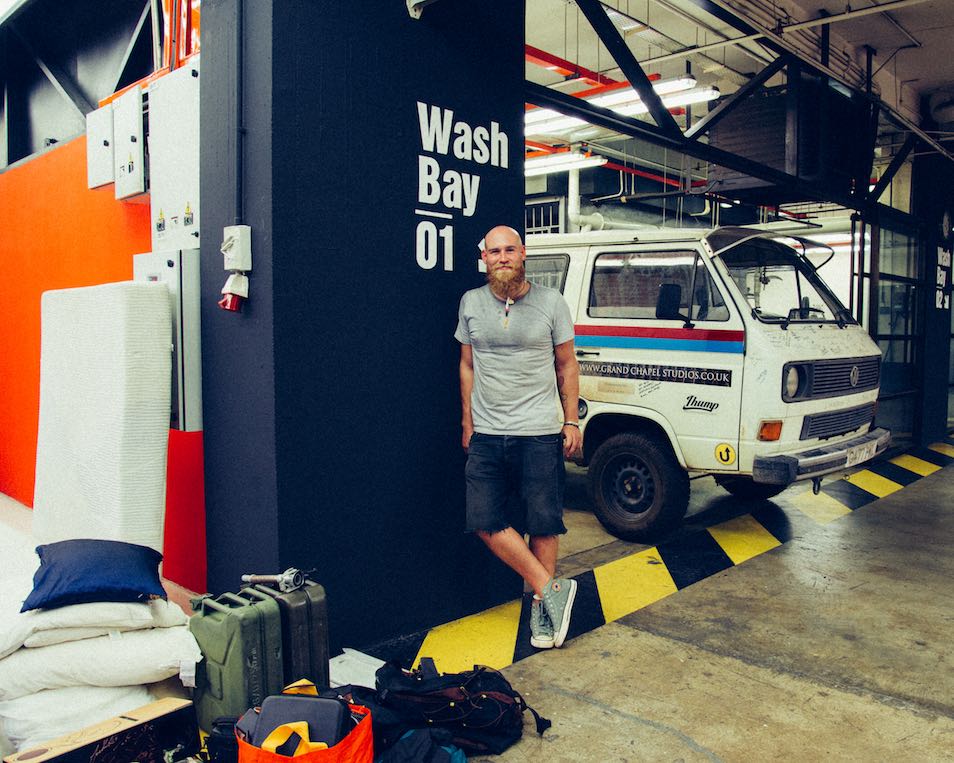 Tom after removing all his gear from his caravan prior to having 'Pickles' pressure washed and steam cleaned.
Tom left behind a full-time job to pursue a career in performing and has owned 'Pickles' for the last eight years. "It's my only car and I wouldn't have been able to pursue a solo career as a self-employed performer without her," he said. With over 370,000km on the odometer, 'Pickles' has been pretty busy hauling Tom and his gear around the UK and now the world! "She used to have a 5-speed gearbox which basically 'melted' so I replaced it with a more conventional 4-speed box which was more robust," he added.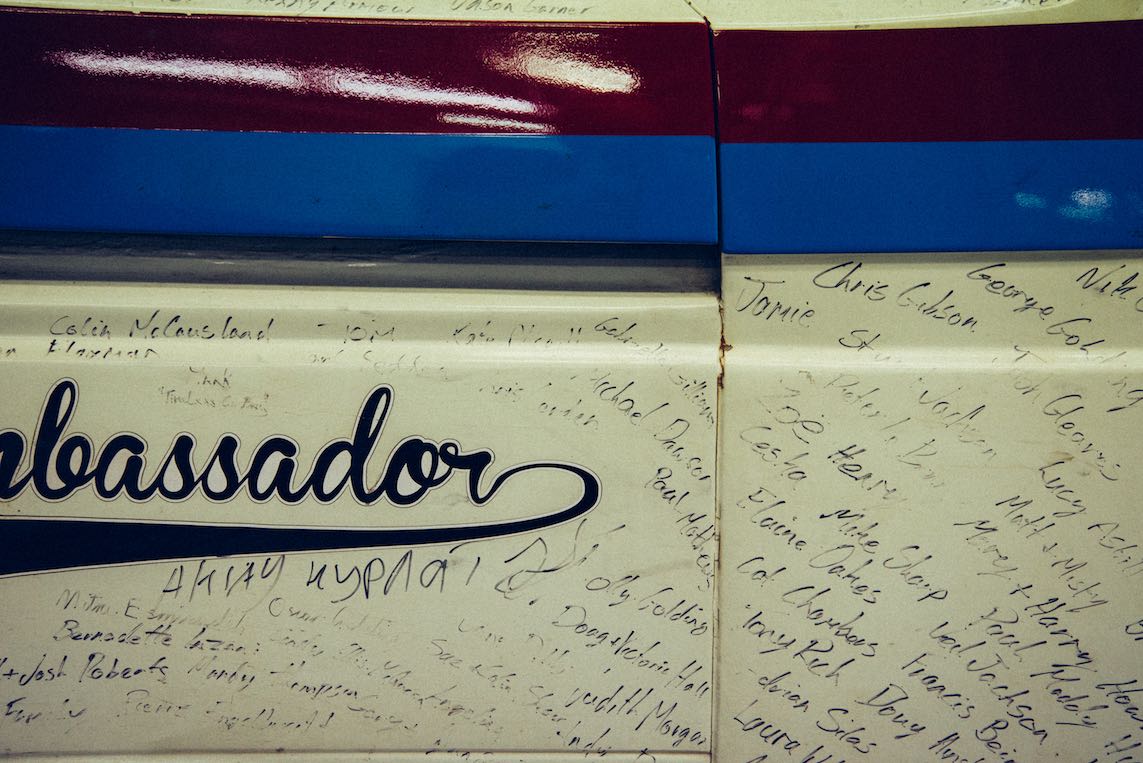 Our challenge was to detail Tom's caravan while still retaining the marker pen signatures from the hundreds of people he met on his journey.
Tom recently contacted AutoDetailer Studio with a special detailing request to meet strict quarantine standards of the Australian Quarantine and Inspection Service for vehicle importation. We began the process with removing the giant roof rack which would be washed and pressure steam cleaned to remove all traces of debris and dirt.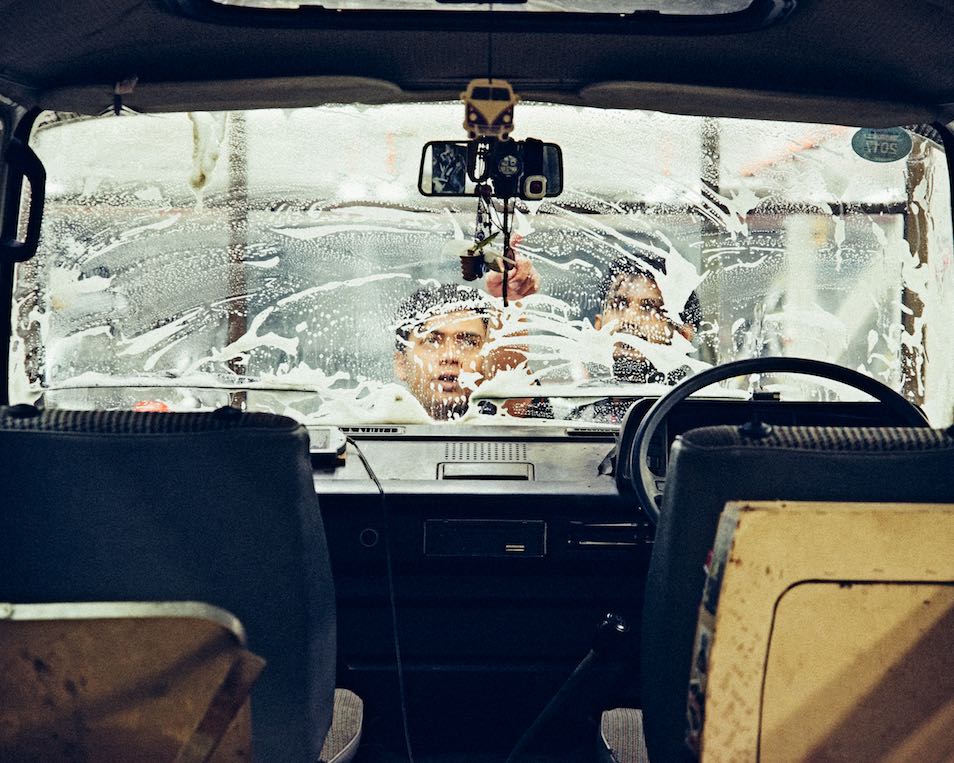 The AutoDetailer crew identifying key points during the pressure wash.
The initial high pressure wash removed plenty of mud and debris from the vehicle and this was followed by snow wash and rinse which removed the bulk of the surface residue. Quarantine requirements would require removal of all plant matter (seeds, pollen, grass/weeds) along with insects/eggs and of course mud. The finally round of the high-pressure wash was done by one of our long time technicians who did a thorough cleaning of the undercarriage and suspension components.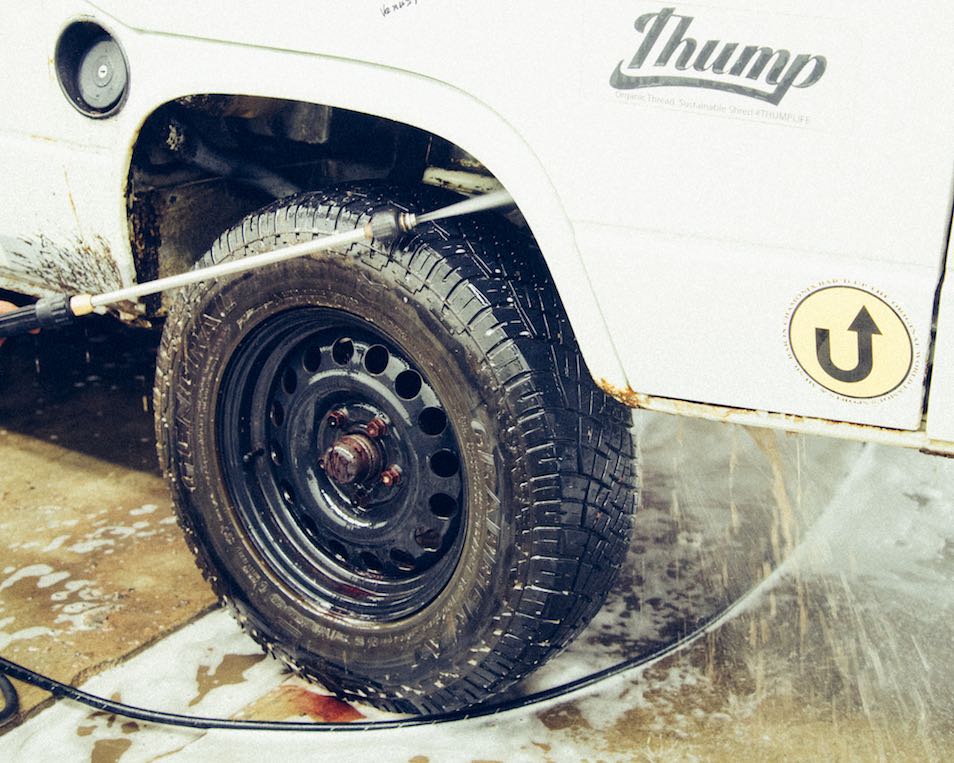 One of our senior technicians doing an undercarriage pressure wash to remove any mud and other contaminants as a requirement for quarantine regulations in Australia. The vehicle was subsequently totally cleaned using hot high-pressure steam.
"I'm looking forward to arriving in Australia where I will spend the first week or two arranging for gigs and places to perform," he said. The caravan will take 19 days to ship and arrive in Melbourne. Tom will then begin the next league of his journey through the Australian continent. "I'm also going to be meeting some Volkswagen enthusiasts in Australia," he added.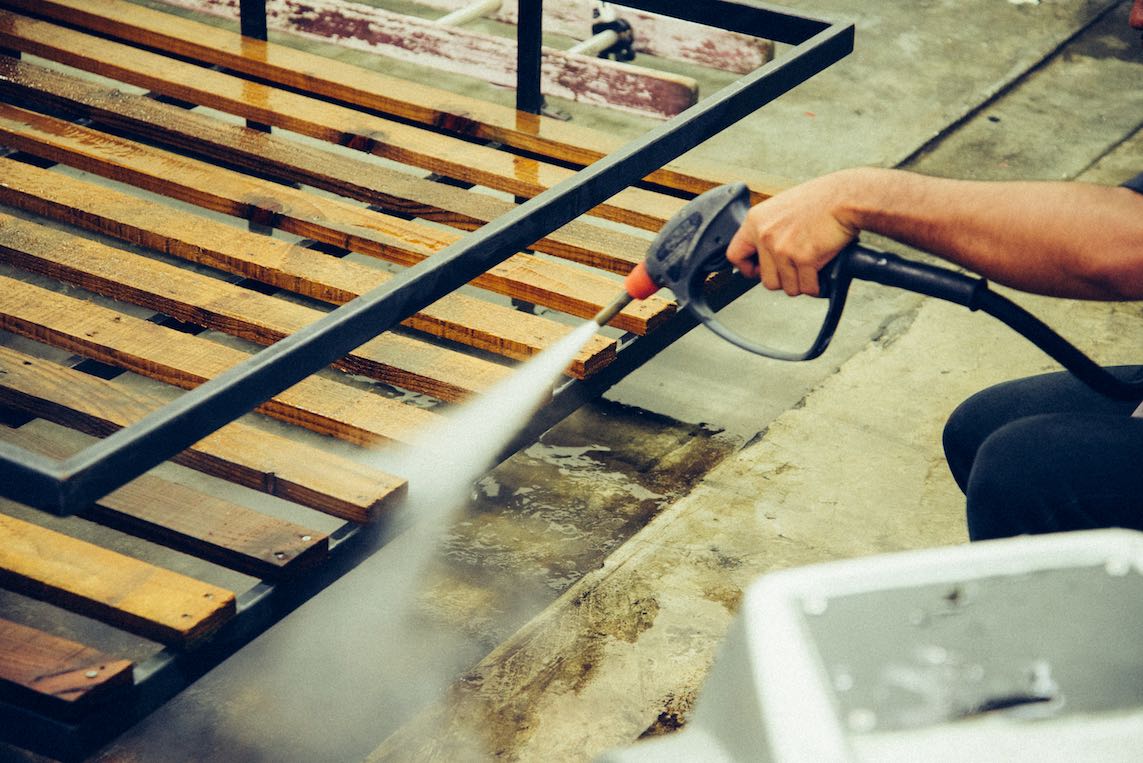 The wood and steel roof-rack is totally decontaminated using hot high-pressure steam cleaning to remove any contaminants.
Photography by Azrul K. Abdullah from Studio 807