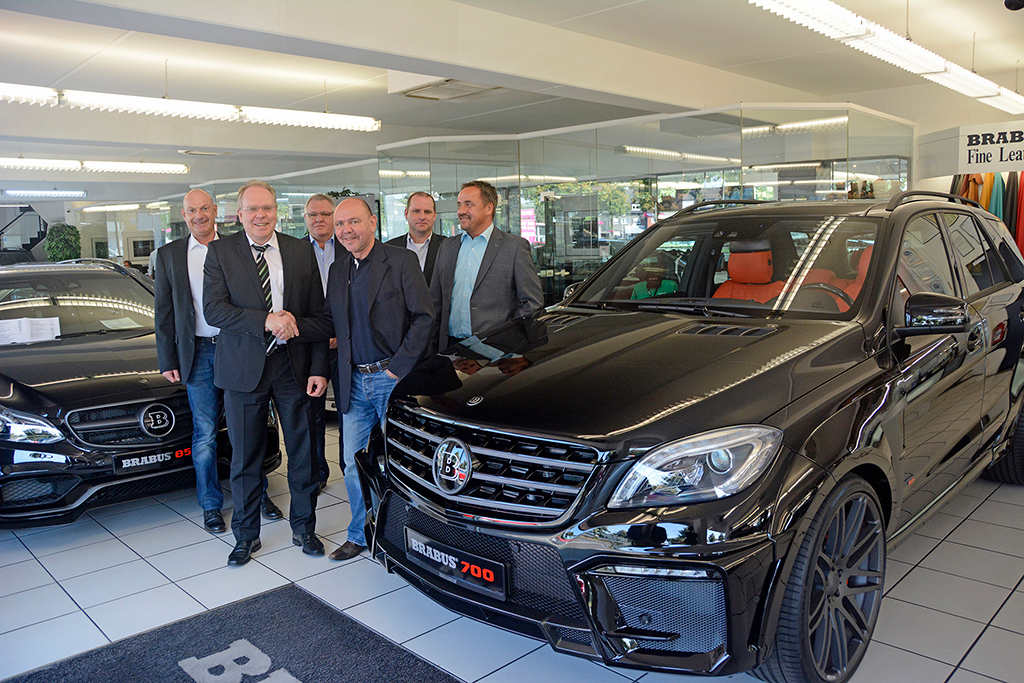 Brabus and SONAX take the concept of 'Made in Germany' out into the world, always applying levels of quality as high as possible. For decades, the car refiner and small-volume manufacturer from Bottrop, Germany and SONAX have banked on innovation within grown structures – SONAX since 1950, Brabus since 1977.
SONAX has long supported brands and teams in motorsports, and is partner of Infiniti Red Bull Racing in the Formula 1. We develop products that allow all-round care of modern cars: gently and as resource saving as possible. Their products make cars look as good as new – no matter if they are used on racing tracks or in the "tough" everyday road traffic. The products from the XTREME or PremiumClass portfolios have been developed for top-of-the-range cars – and thus also for the milestones created by Brabus.
The name Brabus stands for a manufacture that, by applying art of engineering and unparalleled craftsmanship, turns premium vehicles into cars in a class of their own. In terms of extravagance, technology and design Brabus always sets standards – no matter if it has to do with supercars such as the 800 E V12 Coupé, 800 Rocket or 850 6.0 Biturbo iBusiness, refined vehicles of the Mercedes-Benz and smart brands or the costly restoration of vintage cares. Customers of the company in Bottrop receive perfection down to the last detail, also extraordinary wishes are fulfilled and exceeded.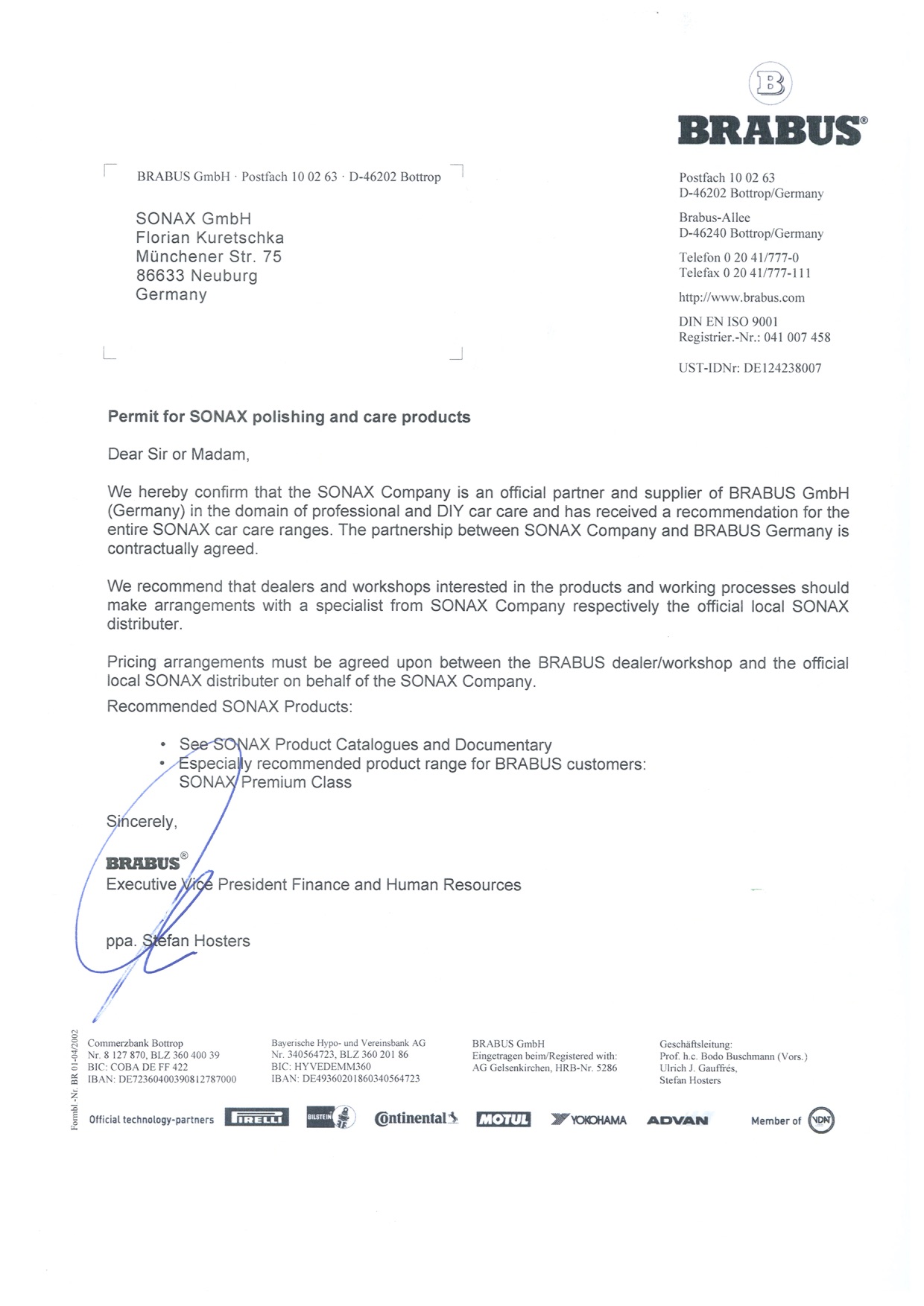 "We are absolutely delighted to have been able to officially seal this partnership. Brabus is convinced of the high quality and performance of the SONAX products that we use in workshops, car wash facilities, for valeting restored vehicles or when maintaining customers' cars. The intensive collaboration will also open up new possibilities for us to be able to react to customer wishes in a more targeted manner. One good example is the SONAX technology for paint restoration and long-term sealing that in the future we will apply even more intensively," said Stefan Hosters, Brabus CFO .
"We are proud to be a partner of a company that for decades has more than lived up to the highest demands of its international customers.", said Franz Fischer, Head of Marketing at SONAX.
First visible signs of the co-operation will be the "sparkling clean" cars from Brabus. But also in communications – for example for trade fairs – the two companies will follow common paths. They jointly work on the optimum quality and will carry this message to a broad audience. There are synergies for both sides – Brabus can rely on a partner that produces products meeting highest demands. SONAX can use its know-how for the co-operation with one of the world's leading car refiners and gain valuable experience for advancing its product portfolio.
To find out more about our Sonax® coating programme, feel free to contact our friendly service staff on 03 7960 7940, Whatsapp us at 012 65878 961 or for a totally immersive experience, we are located at:
AutoDetailer Studio
35-A LG2, Block J, Jaya One
No. 72A Jalan Universiti
46200 Petaling Jaya
Selangor, Malaysia
GPS: 3.117805,101.635680
Waze Link: https://goo.gl/RktwFF
Google Maps: https://goo.gl/6YXH52
#detailing #glasscoating #rupes #sonax #sonaxcarcare #mercedesbenz #oldschool #brabus