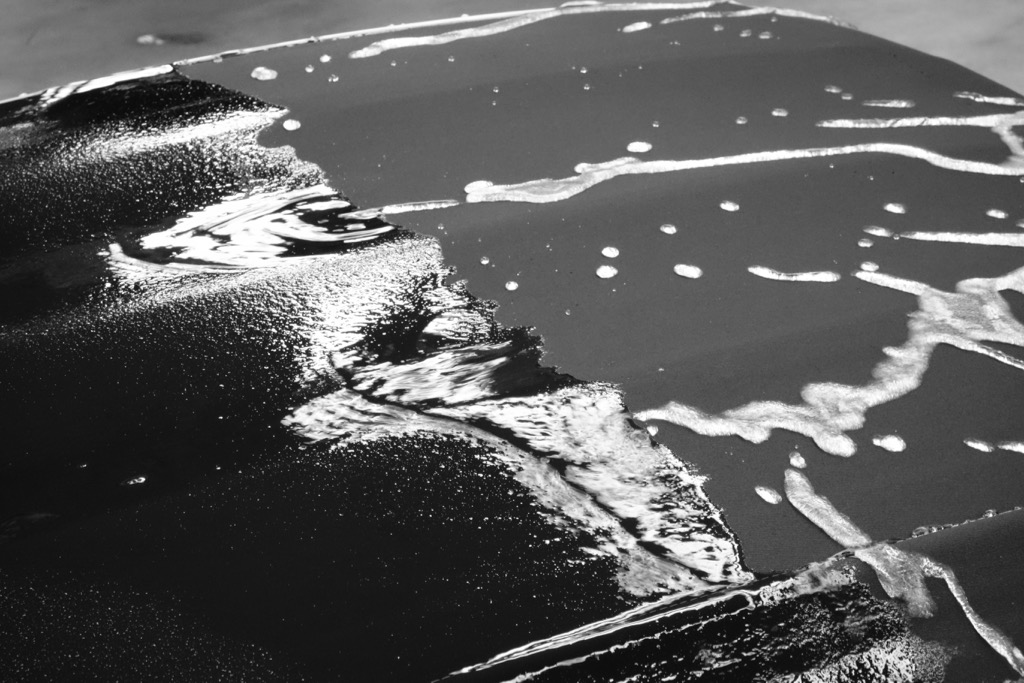 The pleasure of open top motoring is like no other! Though most newer vehicles feature folding hardtops, there are still many that feature a traditional fabric roof which still lends a charm of its own and has the benefit of lighter weight. Unlike in more temperate climates, the warm tropical weather in Malaysia tends to have quite adverse affects on fabric soft tops. Damage from extreme heat, UV, humidity and rain usually causes the fabric to lose its ability to repel water and if left untreated, will ultimately cause the textile to fray and tear, resulting in a costly replacement.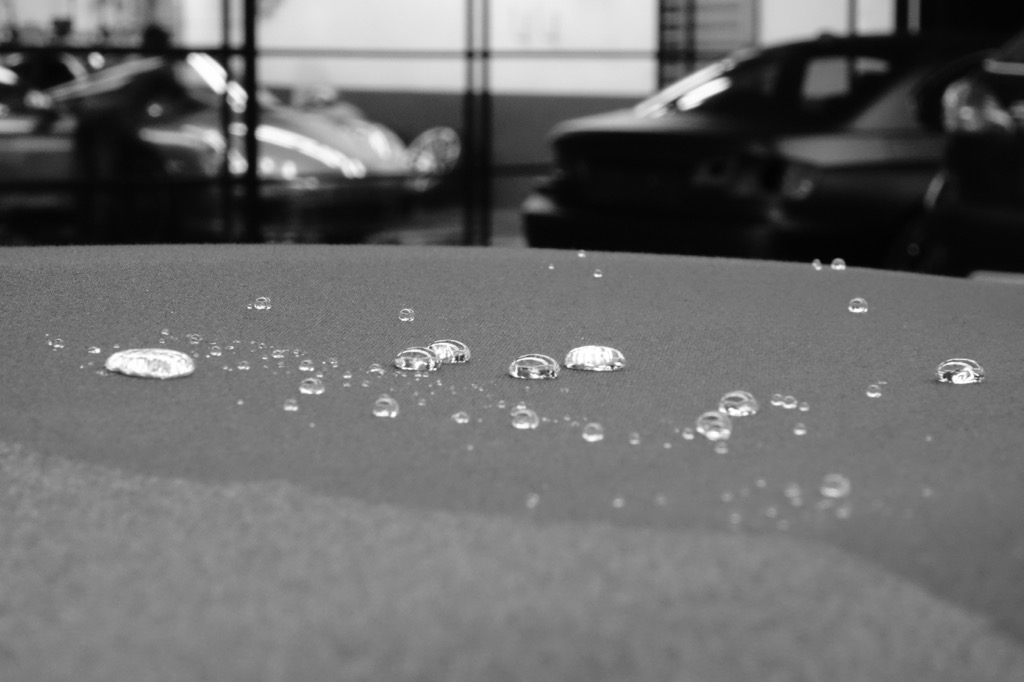 AutoDetailer Studio recently detailed a classic 911 re-imagined by RWB and one of the prime areas of concern was the fabric soft top. We chose to detail and treat the soft top with a unique nano-based solution that leaves the convertible top with a gorgeous shine and creates a new barrier to water and moisture. In the first image, the LEFT side of the roof appears soaked with water as that untreated section has been exposed to the elements for many years. The RIGHT side has been rejuvenated with our nano treatment which protects and preserves the fabric and also restoring is appearance!
The impermeable barrier on the soft top after treatment is highly visible in the second image where the water just beads and ultimately drifts off as you drive. Now this 911 is ready to take to the road again; rain or shine!
Feel free to contact our friendly service staff on +603 7960 7940 to find out more about how we can tailor detailing solutions for your convertible today!