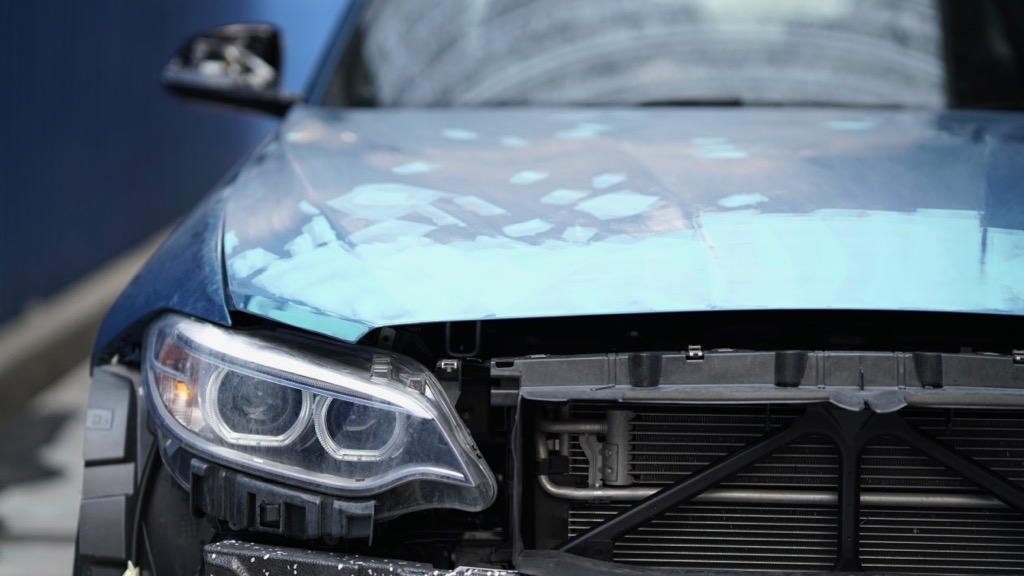 Technology changes and environmental codes of the modern age have mandated that automotive paints be water-based. Virtually almost any new car since the early 90s, are painted with water-based paints. Traditional solvent-based paints are known to emit volatile organic compounds (VOC) that generally regarded as harmful to human health and the environment.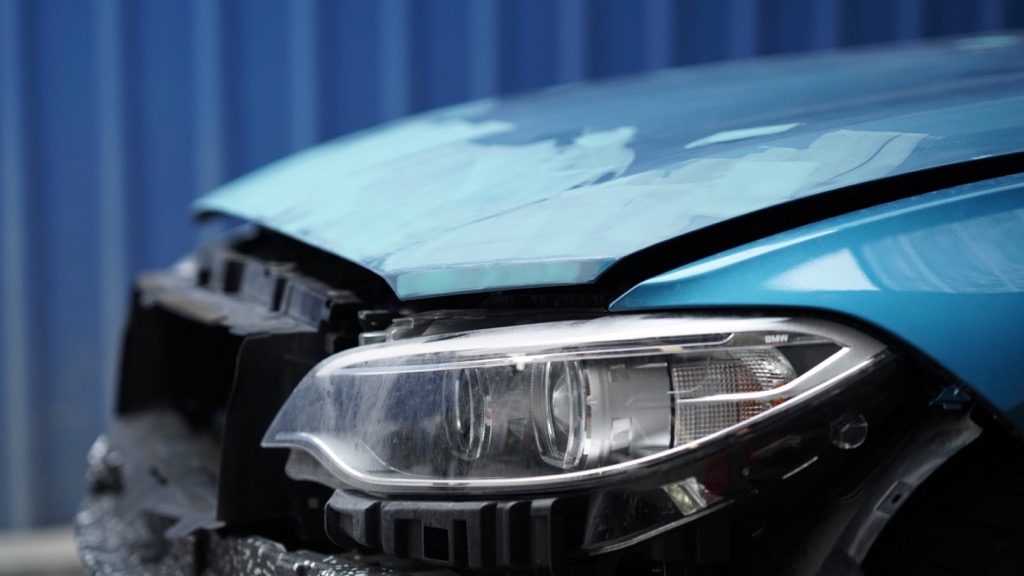 The rise of water-based paints does have one marked difference; the paint itself doesn't have the same level of scratch and stone chip resistance and is relatively 'softer' compared to solvent-based paints. This does create a totally new challenge to car owners who want to keep their paintwork looking great for longer.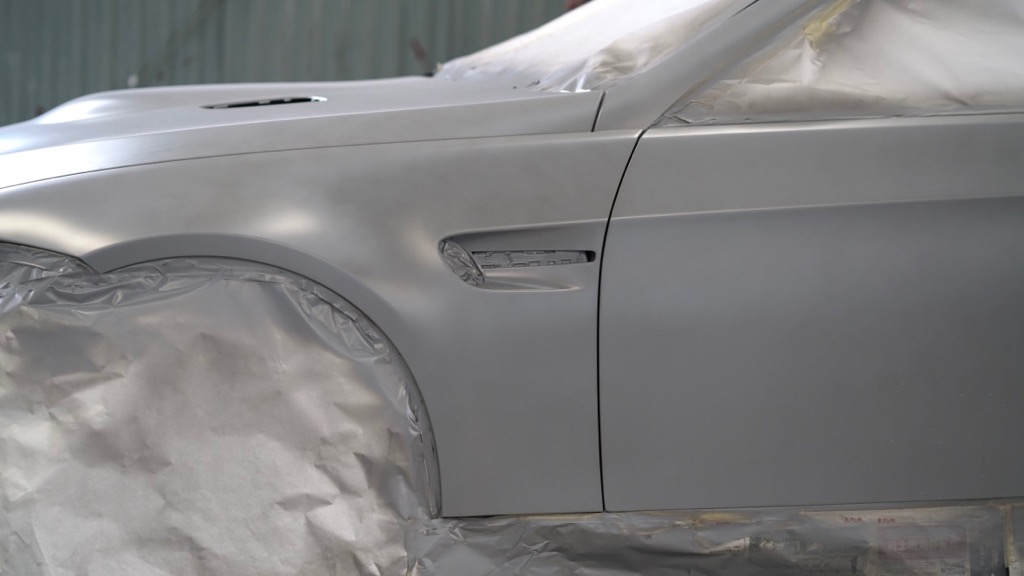 This 'softness' is usually clearly visible around door handles where scratches often develop from fingernails. Results from high impact debris, stone chips and flying dirt is often more pronounced and requires costly and time consuming touchups. These repairs are further complicated when colour matching is required and some paint shops may be unable to match and blend the damaged areas with the undamaged areas. This is especially true of aged paint on a car that is a few years old.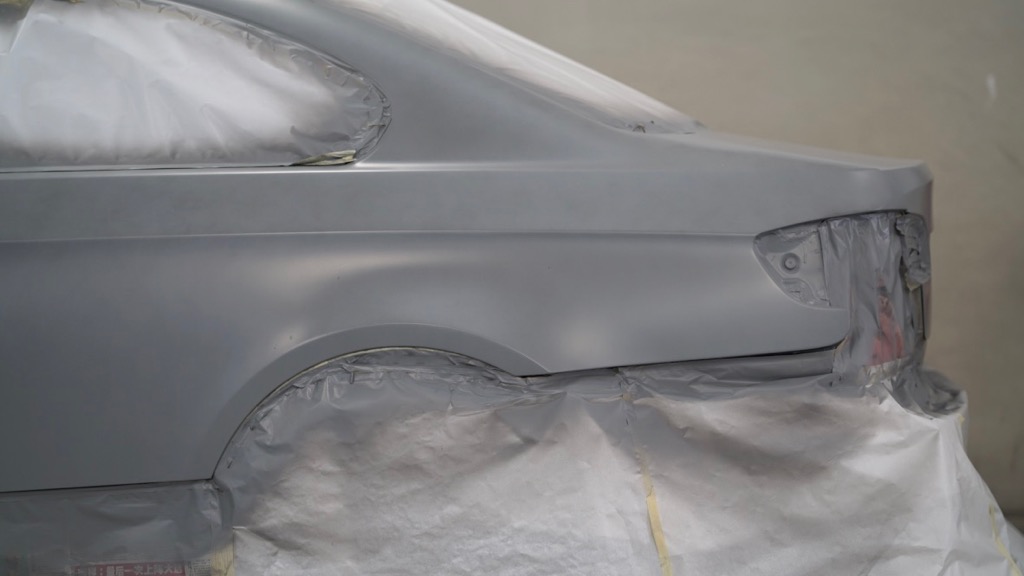 Protecting the original paintwork isn't just a cost saving, but helps retain the resale value of your car when it comes time to upgrade! For owners of exotic, rare and classic cars, this is definitely a bonus for those who want to protect the original paint finish to ensure maximum originality, desirability and value.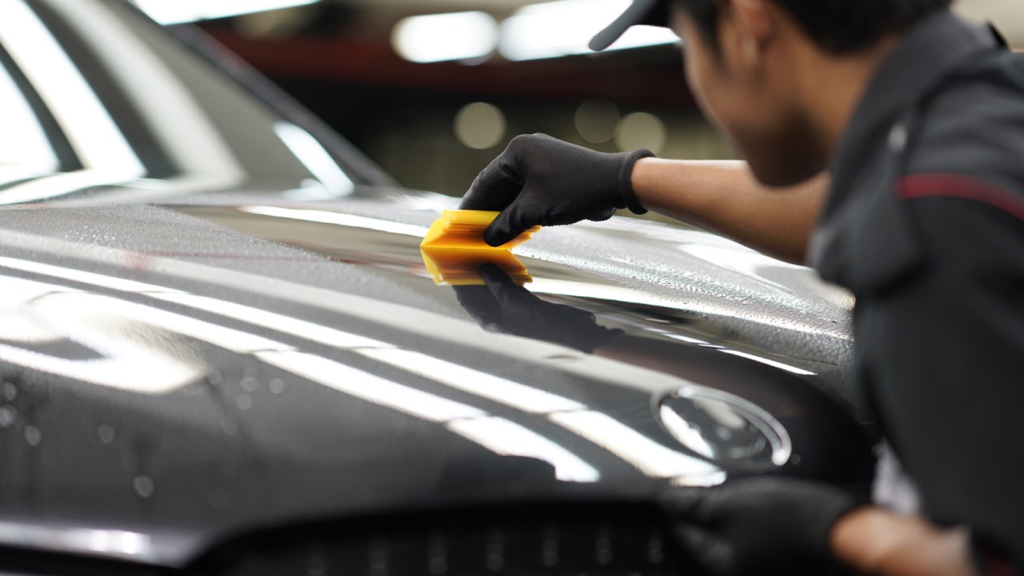 Clear Paint Protection Films such as our industry leading ClearGuard™ Nano SR offer a level of protection as a physical barrier installed over your entire vehicle to create an invisible shield. Made of a high tech polymeric formulation, ClearGuard™ Nano SR offer amazing stone chip resistance and prevents paint oxidation which tends to occur in hot and humid climates like Malaysia.
The benefits of such a film extend to providing peace of mind when driving through any situation. The cost savings are numerous; apart from reducing or eliminating the need for touchups, ClearGuard™ Nano retains a superlative high gloss finish which requires absolutely no monthly waxing and polishing! This is an amazing time and cost saving to car owners who often have to wait hours on weekends to get their vehicle polished and waxed!
ClearGuard™ Nano SR also features Self-Reconvergence (SR) which is a next-generation technology that allows the film to cure itself of any minor swirls and abrasions without the need for heat guns or hot water. Just a change in ambient temperature and UV exposure is sufficient to allow the film to cure itself autonomously at a molecular level!
As an added layer of protection, ClearGuard™ Nano SR also features an Anti-Stain formulation that protects the film from stains originating from bird lime, insect residue, acid rain, airborne contaminants and acid etching. ClearGuard™ Nano SR has a Manufacturer's Warranty against defects for up to 10-Years for total peace of mind!
AutoDetailer Studio is a pioneer in offering paint protection films in Malaysia and we also offer SatinGuard® PPF for cars fitted with matte paint. All our film installations are hand-tailored from large sheets of films that are measured and cut to fit individual panels of your car. This not only ensures a seamless/gapless finish, but maximises protection right to the very edge. Unlike pre-cut or quick install templates, hand-tailored film installations are designed for lasting perfection!
Contact us to find a film that's right for your car and enjoy the benefits of clear paint protection film today!
For more information on ClearGuard™ Nano SR or SatinGuard® PPF kindly contact AutoDetailer Studio on WhatsApp by clicking https://autodetailer.co/ask_ppf or on Facebook Messenger by clicking http://m.me/autodetailerstudio. If you would like to speak to our friendly service staff, kindly call us on 03-7960-7940.
For a totally immersive experience we're located at:
AutoDetailer Studio
35-A LG2, Block J, Jaya One,
No. 72A Jalan Universiti,
46200 Petaling Jaya,
Selangor, Malaysia.
GPS: 3.117805,101.635680
Waze Link: https://goo.gl/RktwFF
Google Maps: https://goo.gl/6YXH52
#autodetailer #autodetailerstudio #clearguardnanosr #clearguardnano #clearguard #prestigefilmtechnologies #satinguard #ppf #paintprotectionfilm #stonechip #detailing #sonax #rupes #ctek