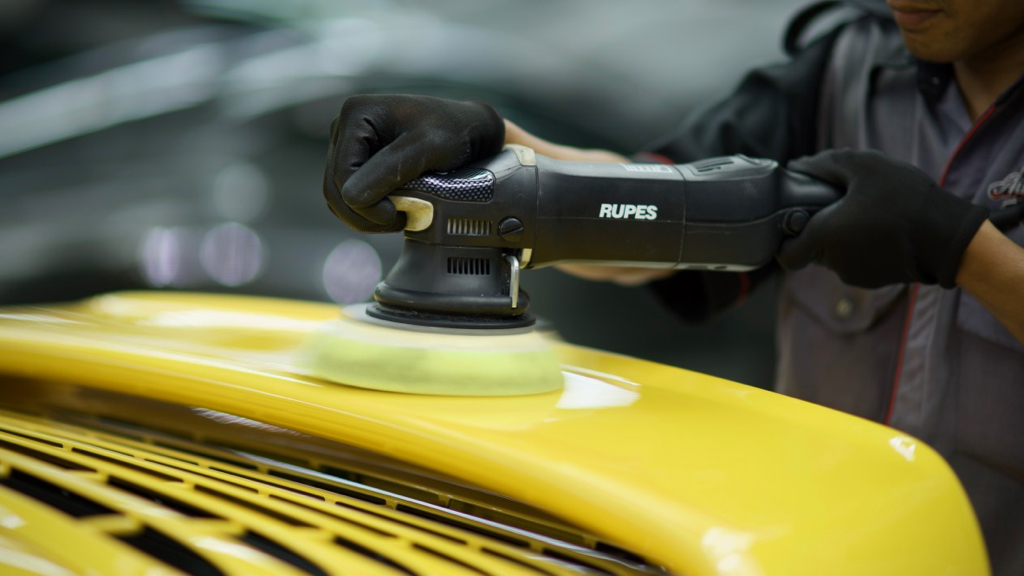 Our team doing this Signature Automotive Detailing Program on this legendary Porsche 993 Turbo has been working on crafting a shine that is totally immaculate! Being the last of the air-cooled 911s, collectors have been trying to find the best examples on the market and with prices nearing a cool million for pristine examples. This 993 Turbo is being crafted to perfection and is destined to reach such a distinction.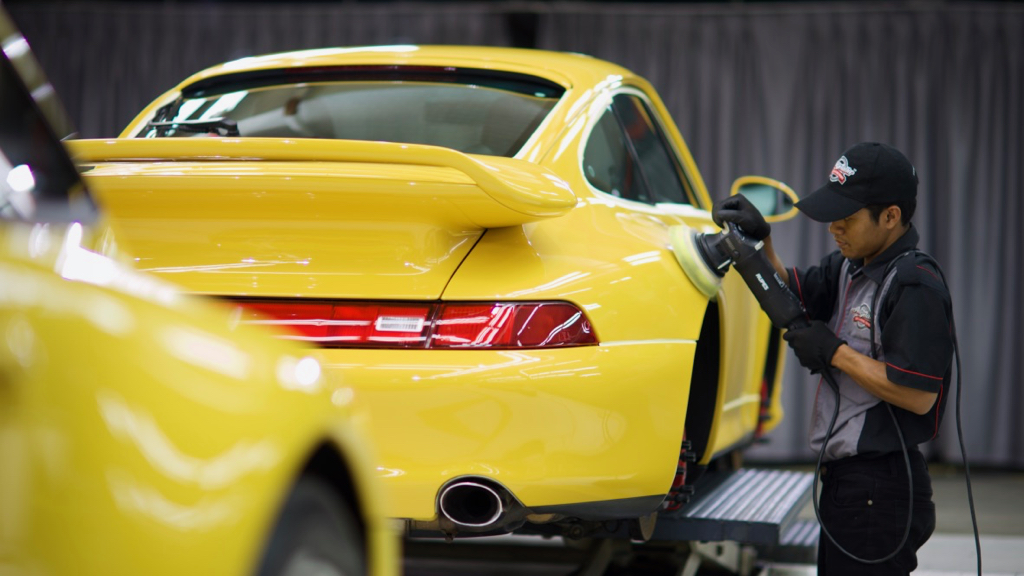 Using our array of RUPES Bigfoot polishers, we are using an advanced multi-stage surface correction technique to craft this high gloss surface. The process of automotive paintwork detailing is specific to each vehicle and is designed to exacting variances in the paintwork. The correction process begins with a detailed paintwork analysis which determines the thickness of paint around the vehicle. Based on a map created of the varying thickness of the paintwork, our technicians will perform the corrective work to ensure the paintwork is not only glossy, but exhibits a perfectly reflective surface.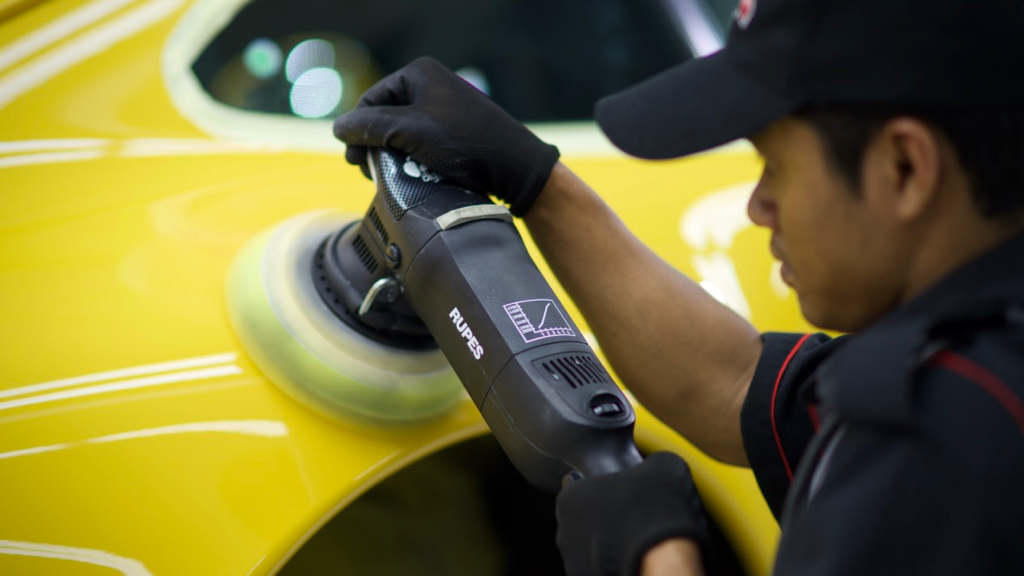 Our Signature Detailing Program would thoroughly benefit such a valuable modern classic that has gained significant appreciation since it was first announced 1993. Air-cooled but not forgotten, our work reflects our commitment to keeping cars looking like new!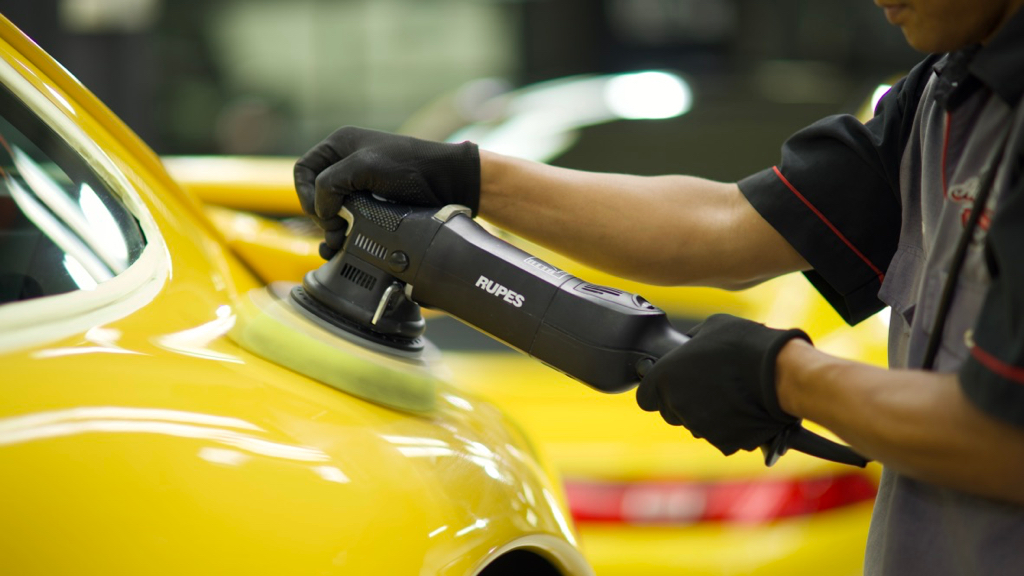 For more information on our full range of detailing services kindly contact AutoDetailer Studio on WhatsApp: +6012-5878-961 or if you would like to speak to our friendly service staff, kindly call us on 03-7960-7940.
For a totally immersive experience we're located at:
AutoDetailer Studio
35-A LG2, Block J, Jaya One,
No. 72A Jalan Universiti,
46200 Petaling Jaya,
Selangor, Malaysia.
GPS: 3.117805,101.635680
Waze Link: https://goo.gl/RktwFF
Google Maps: https://goo.gl/6YXH52
#porsche #aircooled #993 #993turbo #911 #porschemalaysia #signaturedetailing #detailing #rupes #bigfoot #ibrid #ibridnano