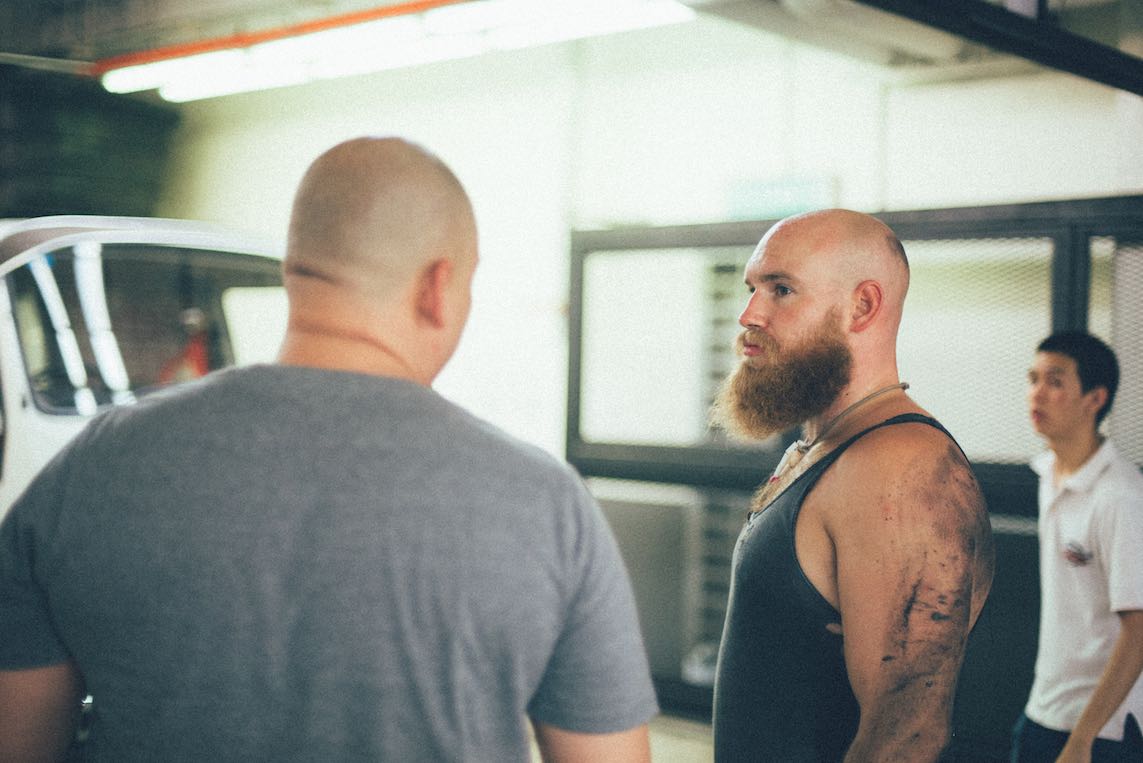 Tom speaks to AutoDetailer's technical director before leaving our detailing facility to assemble the luggage rack outdoors.
After 3 days at AutoDetailer Studio, we're already missing the Volkswagen Campervan we had in our care. Singer and performer Tom Dibb, came over around lunch to do a last check and to pack up his gear prior to sending 'Pickle' to a vehicle freight forwarder.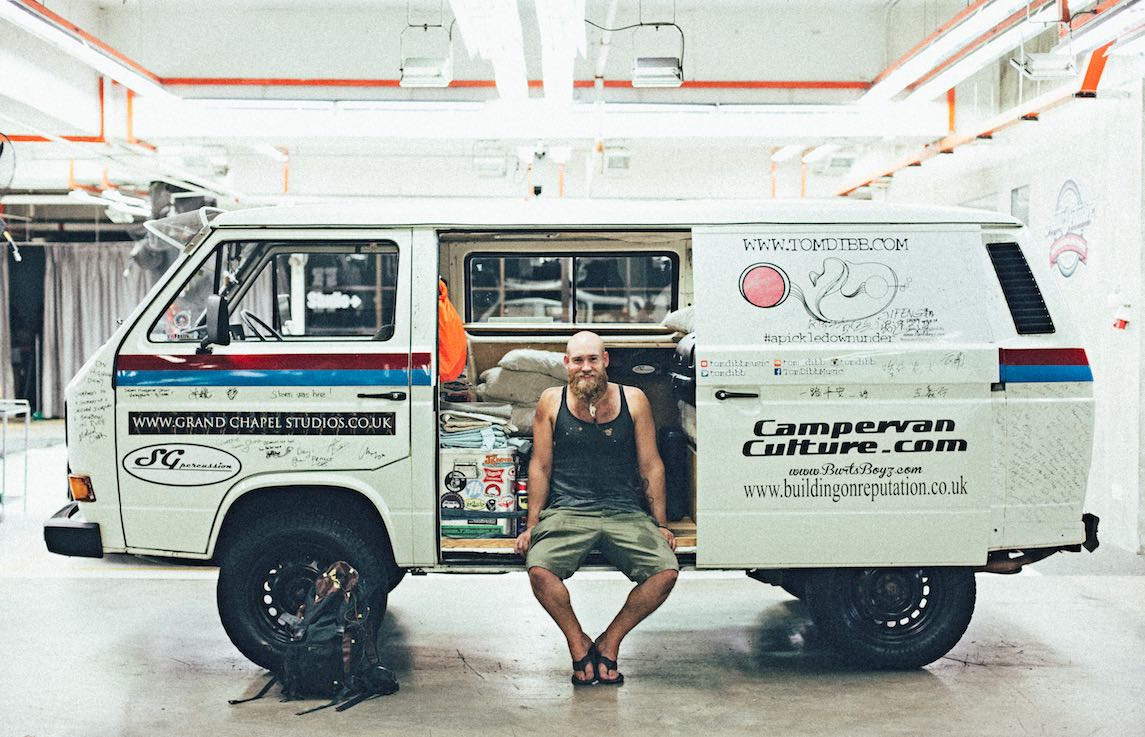 Tom feeling relieved he managed to pack all his gear into the van.
"I plan to spend about 8-months in Australia playing gigs there before returning to the UK," Dibb said. Meanwhile, for the AutoDetailer crew managed to get 'Pickle' ready based on a very tight deadline for shipping. "If I don't ship her out by 3pm today, I can only send her out next week," he said.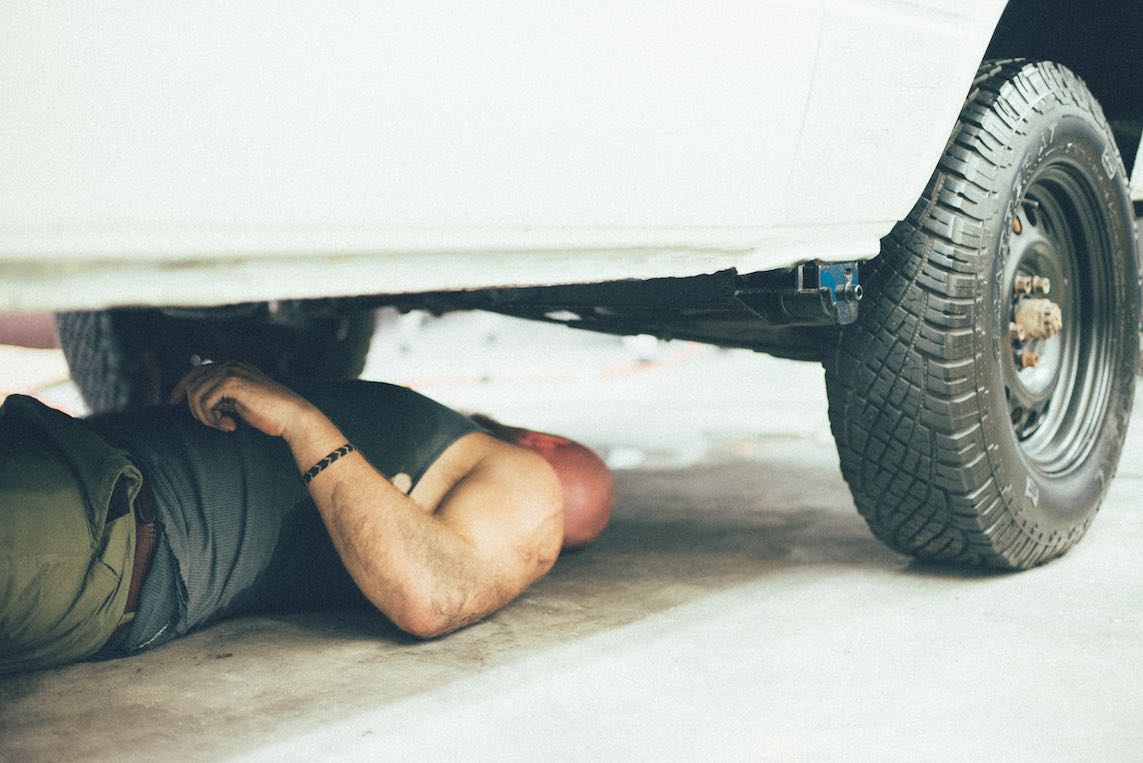 Tom does an undercarriage inspection before taking 'Pickle' out into the sunshine.
Tom was busy sorting and packing his stuff into the various compartments in his camper van. Some bulky items will only be packed after mounting the rack later. The AutoDetailer crew helped Tom with preparing the (super) heavy roof luggage rack!
"The trip through Australia will give me some time to think about my career and where I will be heading to in life," Tom Said. Meanwhile, for fans of music, Tom will be performing and launching his first EP on Jalan Mesui in KL tonight (1st of Sept 2016) . We at AutoDetailer Studio wish you farewell and best wishes Tom!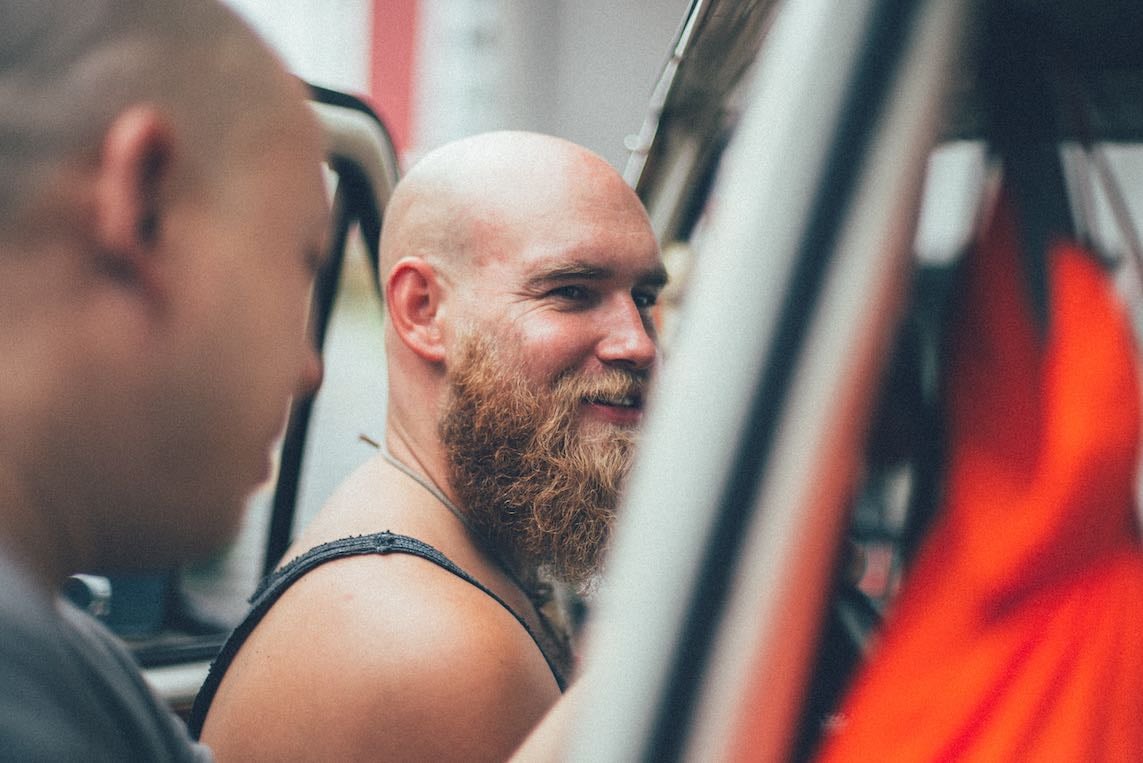 Tom looking mighty pleased with the results after AutoDetailer Studio fully detailed and decontaminated this camper van.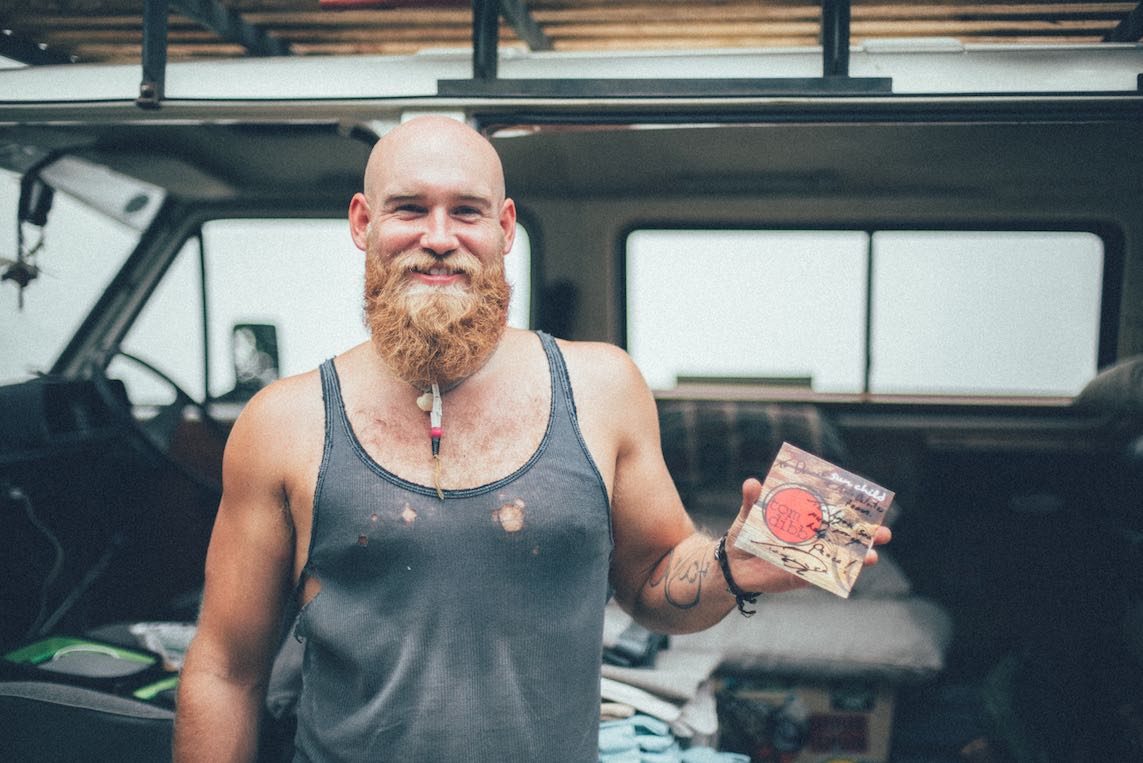 Tom with the EP that he will be launching in Kuala Lumpur tonight on Jalan Mesui!