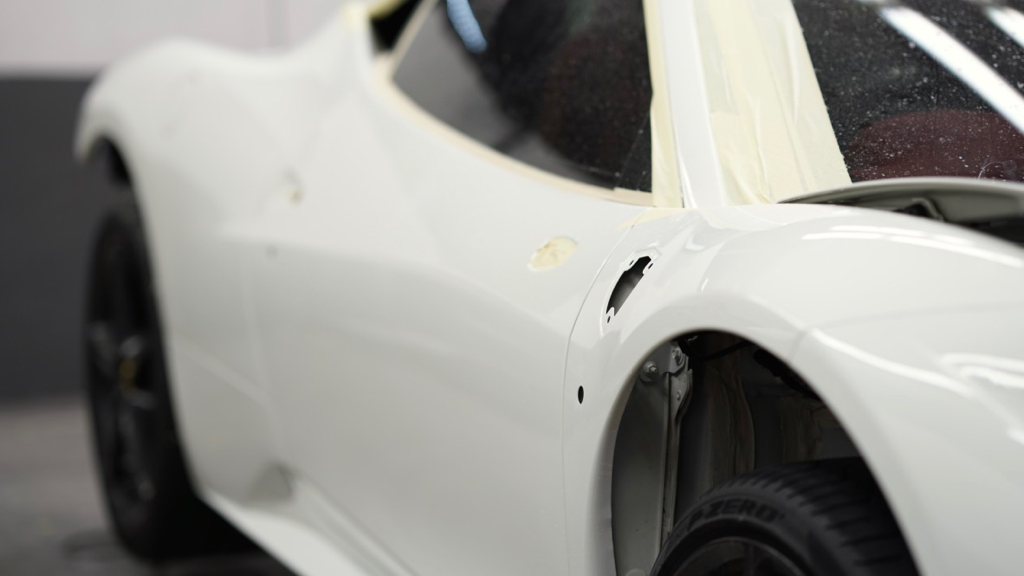 The Ferrari 458 Italia was one of the best Ferraris from the Maranello stable in many years. This example in Avus White came by the batcave and our team has worked on bringing it back to its original condition!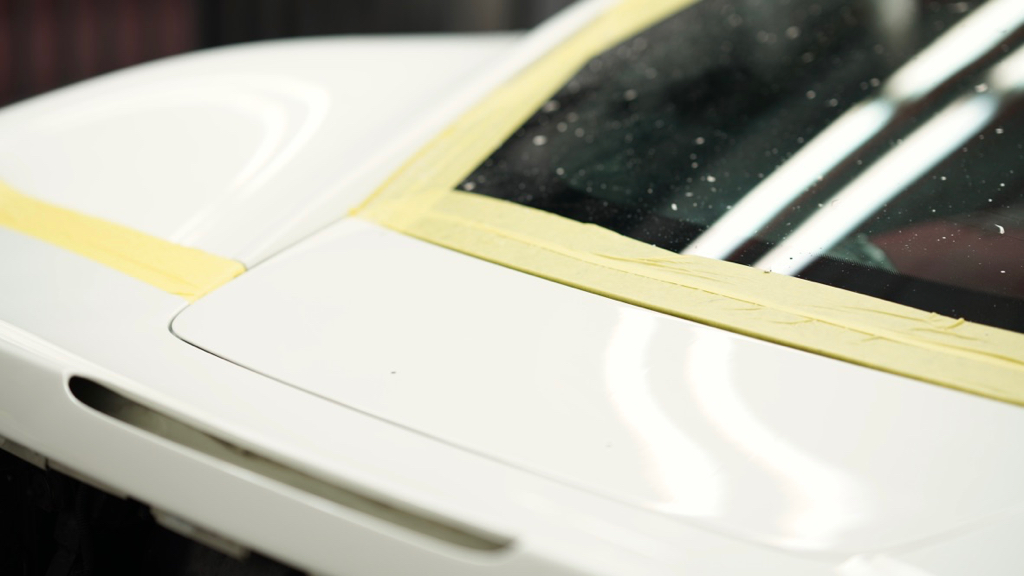 The Avus White paintwork had suffered from degradation from the outdoor elements and was suffering from both dullness and the once pristine white paintwork has since turned to an almost beige colour. The clear-coat has also suffered from extreme yellowing which is common with white paintwork. The team prescribed the best order to bring this paintwork back and to retain its originality would be a full Signature Detailing Program.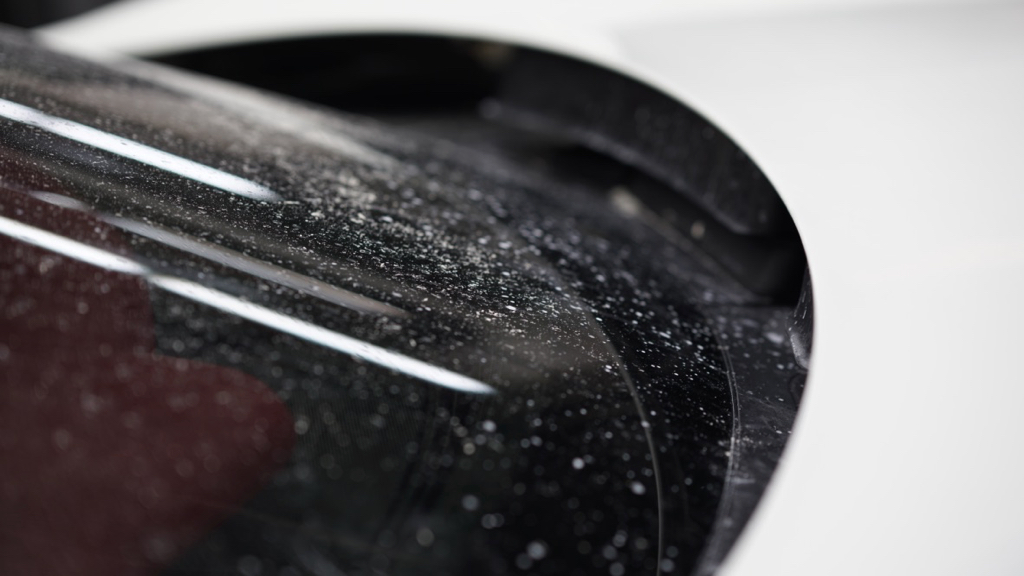 The Signature Detailing Program from AutoDetailer Studio is a premium offering that allows totally bespoke/customised options for each customer based on their needs. It is highly intensive and allows owners to choose exactly what they desire individually.
Our team set about doing a full paintwork analysis and we also found that the paintwork appeared imbalanced on different sides and makes a more challenging task for the team to create a detailing program to make this Ferrari 458 Italia's paintwork perfect again! We crafted a fully customised paintwork detailing program to get the entire paintwork to match yet retain its originality. As with all supercars and collectibles, original paintwork is highly sought after!
The crew used an assortment of different compounds and polishing surfaces to perform a Multi-Stage correction that would create a mirror finish while returning the the Avus White paintwork to its original glory!
Stay tuned for more updates as we give this Ferrari 458 Italia the full Signature treatment!
For more information on our Signature Detailing Program, kindly contact AutoDetailer Studio on WhatsApp by clicking https://www.autodetailer.co/ask_detailing or on Facebook Messenger by clicking http://m.me/autodetailerstudio. If you would like to speak to our friendly service staff, kindly call us on 03-7960-7940.
For a totally immersive experience we're located at:
AutoDetailer Studio
35-A LG2, Block J, Jaya One,
No. 72A Jalan Universiti,
46200 Petaling Jaya,
Selangor, Malaysia.
GPS: 3.117805,101.635680
Waze Link: https://goo.gl/RktwFF
Google Maps: https://goo.gl/6YXH52
#ferrari #ferrari458 #458 #458italia #maranello #detailing #signaturedetailing #rupes #bigfoot #ibridnano #sonax #autodetailer #autodetailerstudio #itsinourdna