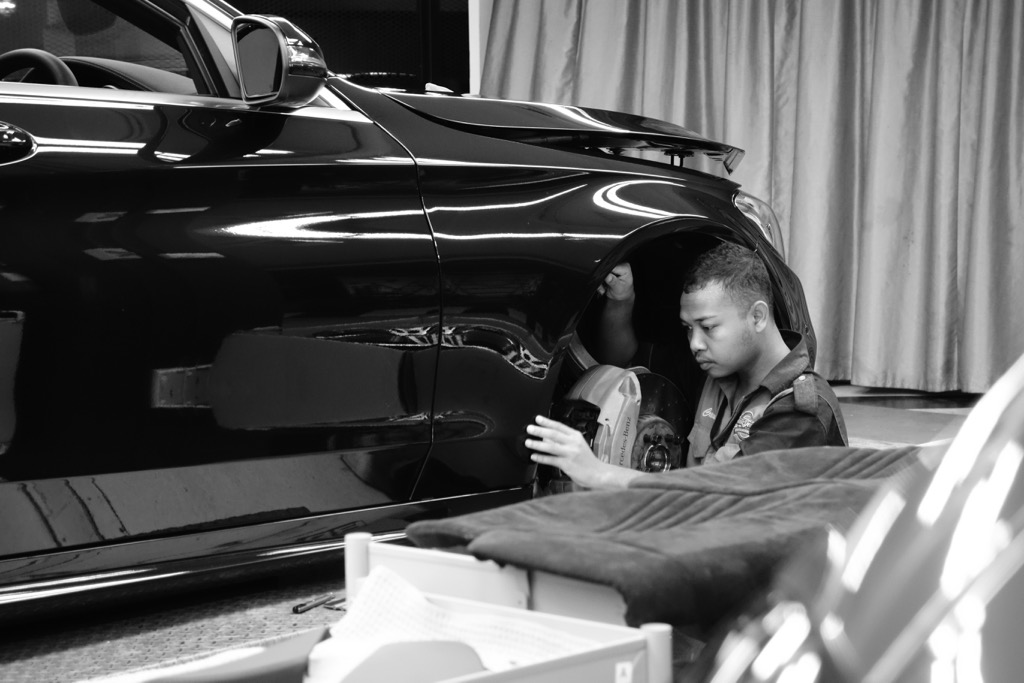 AutoDetailer Studio prides itself on using only custom measured, cut and precision fitted Paint Protection Films. Though template films exist, we pride ourselves by precision cutting each film to perfectly match each panel of our customers' automobiles. Production variations in cars often means certain panels shapes and sizes vary throughout the production of a car. Template based film will not fit perfectly given these variations. The process of measuring and hand cutting these films is time-consuming and tedious but it is the BEST way to assure quality for our customers.
Each panel is carefully measured and the required cuts are performed to ensure a perfect fit from our Paint Protection Films. With our flagship ClearGuard® Nano SR and SatinGuard® Paint Protection Film; we use the same hand-measured precision to ensure a totally seamless fit
AutoDetailer Studio intends to set the standards and raise the bar for quality, commitment by using the latest available technology to satisfy the discerning tastes of our customers.
Feel free to contact us if you want to experience the best paintwork protection solution in Malaysia!