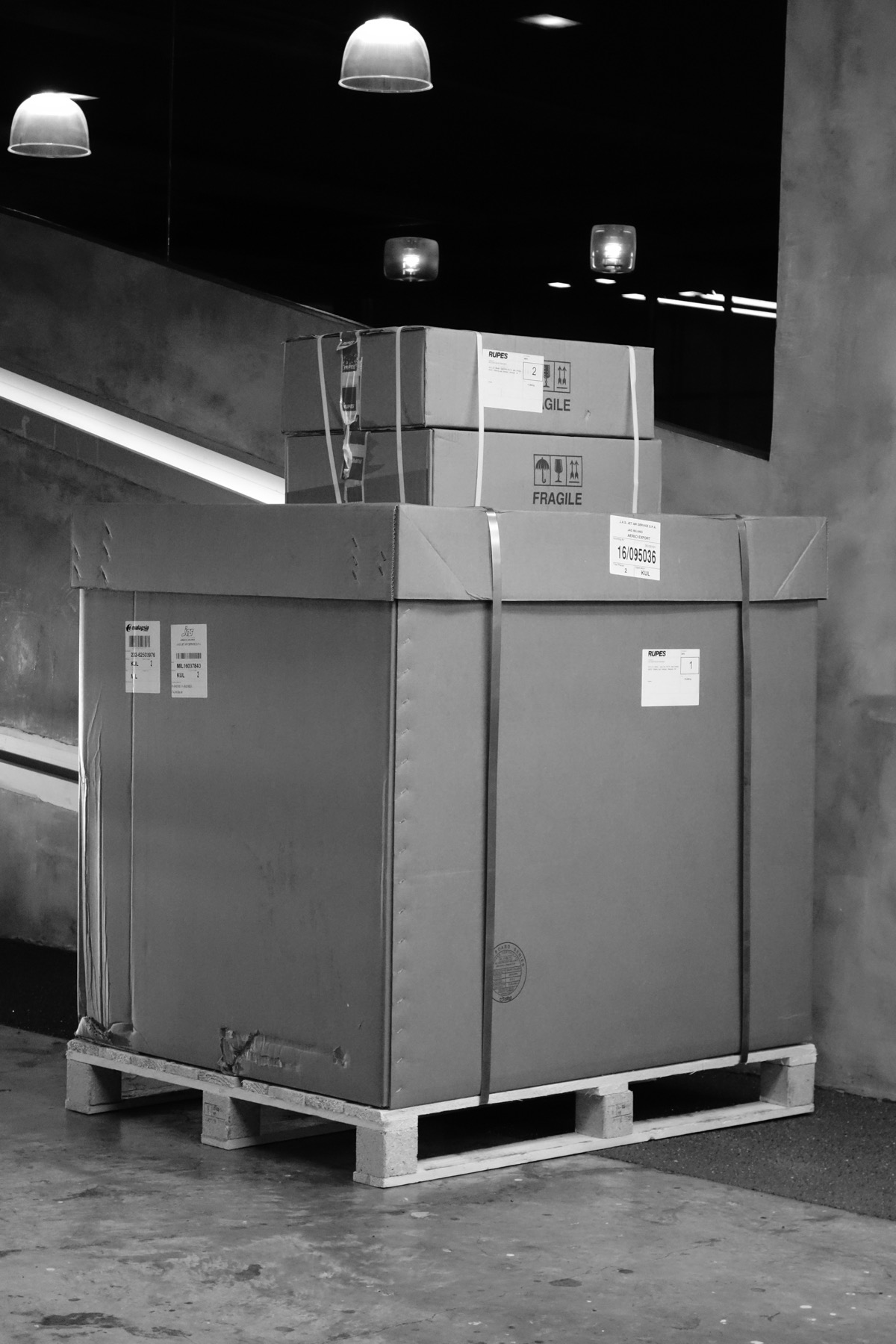 Announcing the arrival of our latest and greatest tools yet for your detailing needs! AutoDetailer Studio has formed a strategic partnership with Italian pneumatic tool giant RUPES (Realizzazione Utensili Pneumatici Elettrici Speciali). Since 1947, the Italian specialist tool company has operated from Vermezzo.
Our shipping palate containing 120kg of equipment just cleared customs and arrived today! This latest shipment will complement our existing arsenal of specialist pneumatic detailing equipment that we use for all our work. As part of this new partnership, RUPES is supplying their latest products that have just been launched worldwide and we're proud to be the first in Malaysia to have!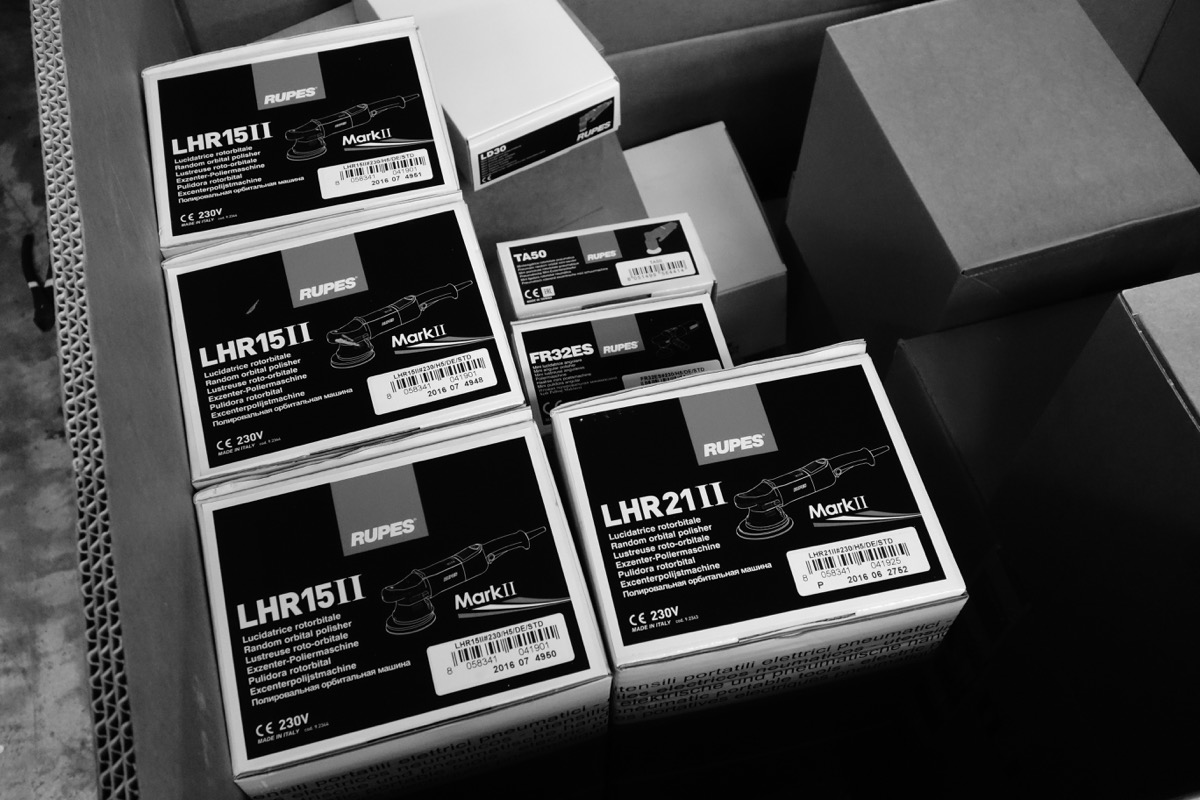 With the crew now unpacking the shipment, we uncover the contents of the boxes including the RUPES BigFoot Mark 2 which will be used to cover a variety of specialist polishing and application routines.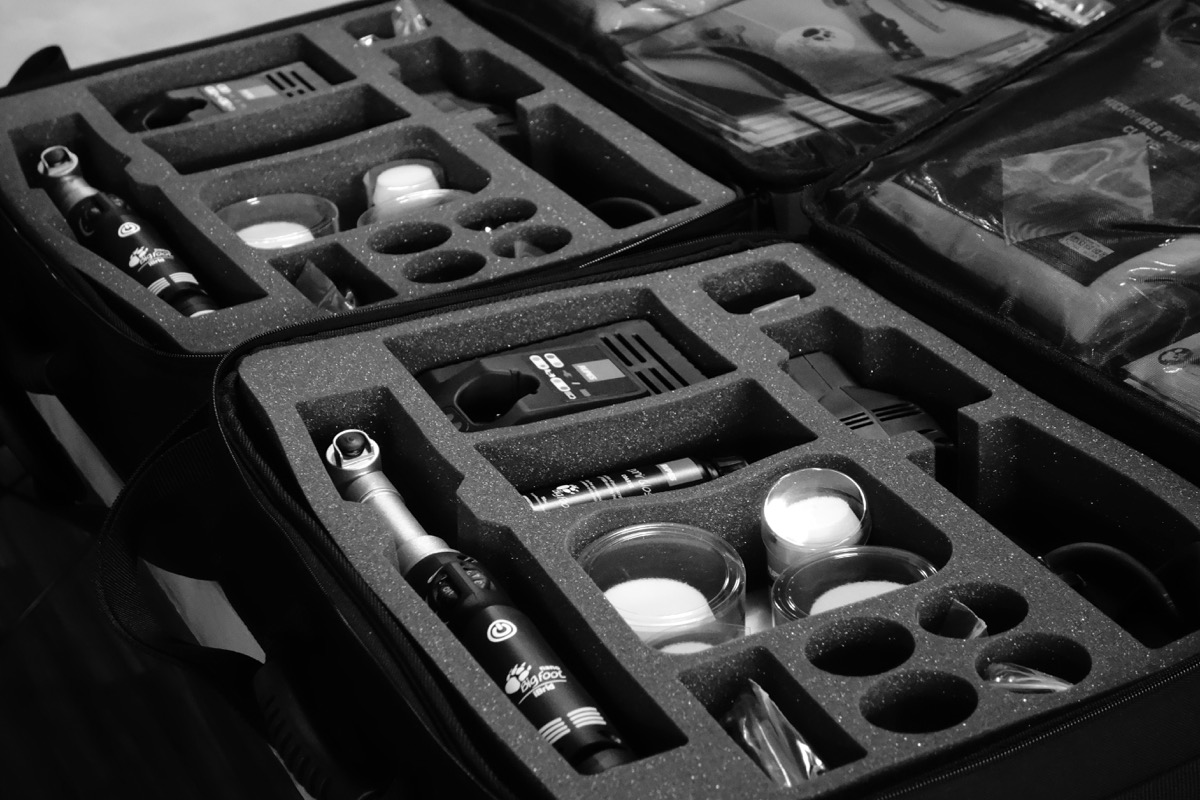 Also uncovered is the RUPES Bigfoot Nano iBrid Long Neck & Short Neck Kits. We plan to put them into service once they're thoroughly tested!
Our commitment to our customers is to always be ahead of the crowd with the latest equipment and techniques. 'The Best' is a benchmark, and we remain committed to setting the benchmarks in automotive detailing in Malaysia! Again we are confident that this partnership with RUPES S.p.A of Italy will be beneficial to all our customers and we look forward to fulfilling all your detailing needs!
To find out more about our SIGNATURE or ELEMENTS detailing programme, feel free to contact our friendly service staff on 03 7960 7940, Whatsapp us at 012 5878 961 or for a totally immersive experience, we are located at:
AutoDetailer Studio
35-A LG2, Block J, Jaya One
No. 72A Jalan Universiti
46200 Petaling Jaya
Selangor, Malaysia
GPS: 3.117805,101.635680
Waze Link: https://goo.gl/RktwFF
Google Maps: https://goo.gl/6YXH52